Moving from China to the USA? Shipping Furniture & Personal Effects to USA?
RapidWorld Relocations is a leading international moving company in China with offices in Beijing, Guangzhou and Shanghai. 
Submit a quote request, email us or call us at 86-21-5443-6852, and we will get back to you shortly.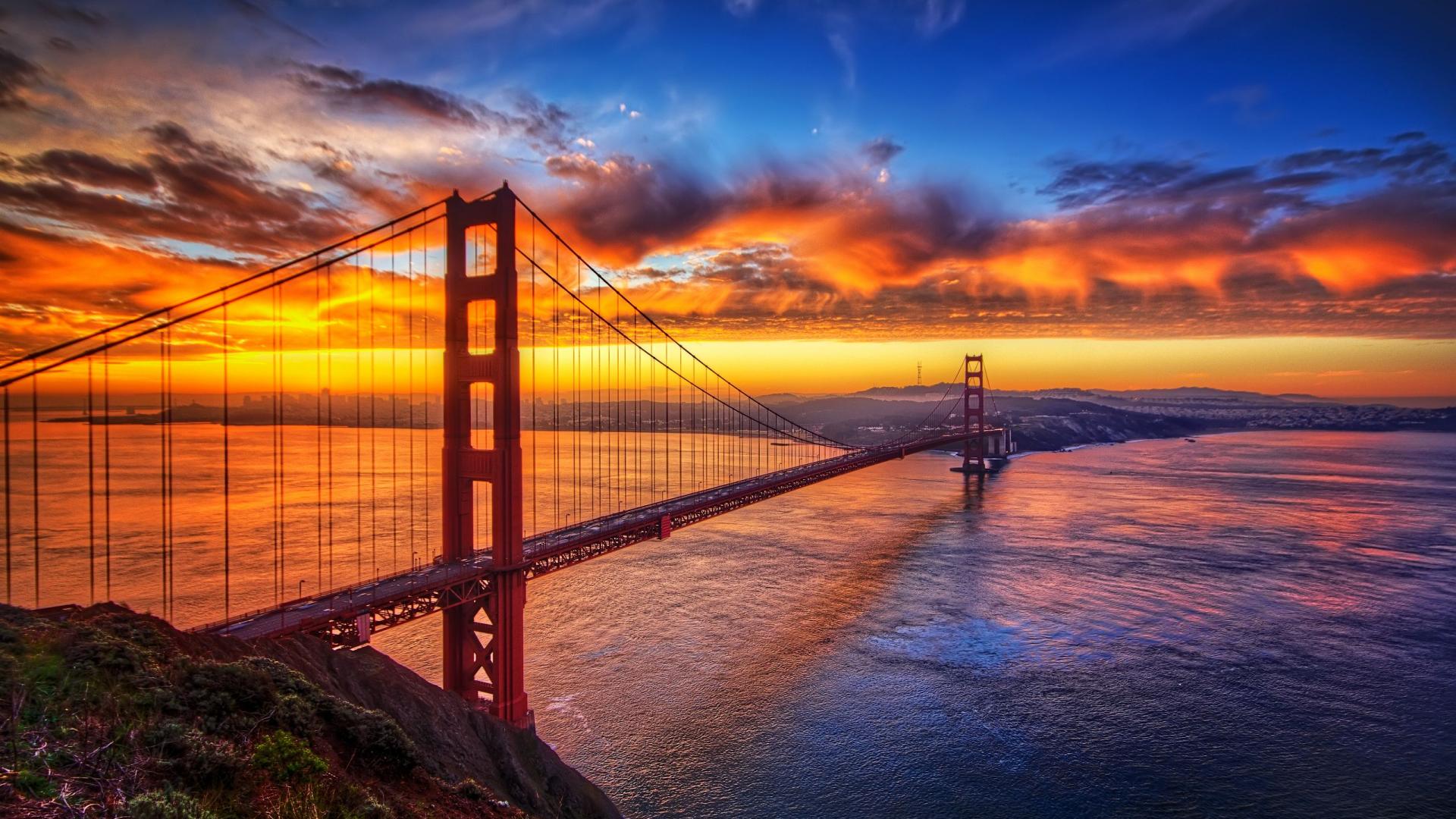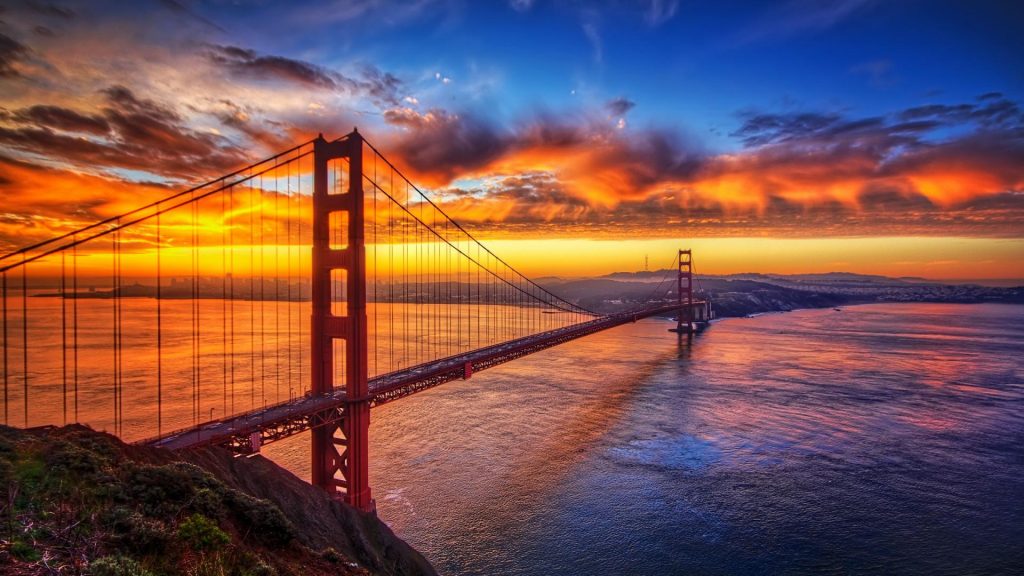 The United States of America is a federal republic composed of 50 states, a federal district, five major self-governing territories, and various possessions. Forty-eight of the fifty states and the federal district are contiguous and located in North America between Canada and Mexico. The state of Alaska is in the northwest corner of North America, bordered by Canada to the east and across the Bering Strait from Russia to the west. The state of Hawaii is an archipelago in the mid-Pacific Ocean. The U.S. territories are scattered about the Pacific Ocean and the Caribbean Sea, stretching across nine time zones. The extremely diverse geography, climate and wildlife of the United States make it one of the world's 17 megadiverse countries.
The U.S. is a global leader in medical innovation. America solely developed or contributed significantly to 9 of the top 10 most important medical innovations since 1975 as ranked by a 2001 poll of physicians. Since 1966, more Americans have received the Nobel Prize in Medicine than the rest of the world combined. From 1989 to 2002, four times more money was invested in private biotechnology companies in America than in Europe. According to prominent international rankings, 13 or 15 American colleges and universities are ranked among the top 20 in the world. Of Americans 25 and older, 84.6% graduated from high school, 52.6% attended some college, 27.2% earned a bachelor's degree, and 9.6% earned graduate degrees. The United Nations assigns the United States an Education Index of 0.97, tying it for 12th in the world. From 1983 to 2008, U.S. real compounded annual GDP growth was 3.3%, compared to a 2.3% weighted average for the rest of the G7. The country ranks ninth in the world in nominal GDP per capita and sixth in GDP per capita at PPP. The U.S. dollar is the world's primary reserve currency. Unemployment Rate in the U.S remained unchanged at 5.50 percent in March of 2015 from 5.50 percent in February of 2015. Unemployment Rate in the United States averaged 5.83 percent from 1948 until 2015. 74% of full-time American workers get paid sick leave, according to the Bureau of Labor Statistics. In 2009, the United States had the third highest workforce productivity per person in the world, behind Luxembourg and Norway. It was fourth in productivity per hour, behind those two countries and the Netherlands. Americans have the highest average household and employee income among OECD nations, and in 2007 had the second highest median household income. The Global Food Security Index ranked the U.S. number one for food affordability and overall food security in March 2013. Americans on average have over twice as much living space per dwelling and per person as European Union residents, and more than every EU nation. For 2013 the United Nations Development Program ranked the United States 5th among 187 countries in its Human Development Index. The U.S. ecology is very diverse: about 17,000 species of vascular plants occur in the contiguous United States and Alaska, and over 1,800 species of flowering plants are found in Hawaii. The United States is home to 428 mammal species, 784 bird species, 311 reptile species, and 295 amphibian species.There are 58 national parks and hundreds of other federally managed parks, forests, and wilderness areas. Altogether, the government owns about 28% of the country's land area. Most of this is protected. Food and drinks sales of the restaurant industry in the United States reached 659.31 billion U.S. dollars in 2013 – a long way from the 42.8 billion seen in 1970. With well over 600 thousand restaurants employing approximately 13 million people, the industry caters to a variety of customer demands regarding price, food quality, dining experience and menu options, among many other things. Personal transportation is dominated by automobiles, which operate on a network of 4 million miles of public roads, including one of the world's longest highway systems. The world's second largest automobile market, the United States has the highest rate of per-capita vehicle ownership in the world, with 765 vehicles per 1,000 Americans. Light rail development has increased in recent years. The three largest airlines in the world by passengers carried are U.S.-based and of the world's 30 busiest passenger airports, 12 are in the United States, including the busiest, Hartsfield–Jackson Atlanta International Airport. The United States has been a leader in scientific research and technological innovation since the late 19th century. As of April 2010, 77% of American households owned at least one computer, and 68% had broadband Internet service. 85% of Americans also own a mobile phone as of 2011. The United States ranks highly with regard to freedom of use of the internet. In the 21st century, 64% of research and development funding comes from the private sector. The United States leads the world in scientific research papers and impact factor.
When it comes to the actual move to the US, there is a process that is long established and RapidWorld is able to help you resolve any issues. From arranging visas, finding properties and school places, to helping you decide what to take, packing it and shipping it to your new home, you won't be alone. Our services cover whole China span including Beijing, Shanghai, Guangzhou, Shenzhen, Tianjin, Wuhan, Hangzhou, Suzhou, Guilin, Guiyang, Xiamen, Jinan, Nanchang, Changchun, Harbin, etc. We can move you to everywhere in USA including Los Angeles, San Francisco, Seattle, Phoenix, Salt Lake City, Miami, New York, Detroit, Chicago, Houston, Dallas, Tampa, Bowling Green, Boston, St. Louis, Cleveland, Kansas City, etc. Here below are some important information regarding moving personal used household goods and effects to USA. Please feel free to contact us should you have any question.

PROHIBITED ITEMS

Items that would injure community health, public safety, American workers, children or domestic plant and animal life or items that would defeat the countries national political interests are prohibited from entering the United States.

Some of these items include:• Switchblade and other spring-loaded knives.• Dangerous or hazardous goods, such as fireworks or toxic/poisonous substances.• Pornographic material or media.• Seditious and treasonable materials.• Unprocessed furs and skins.• Absinthe.• Lottery tickets.• Ivory and ivory-related products, with the only exception being bona fide antiques, supported with a Certificate of Authenticity, proving the item is at least 100 years old. However, ivory antiques containing animal parts need to be verified with the U.S. Fish and Wildlife Service before they are permitted into the United States.• Reptile products, such as, snakeskin, lizard, alligator or crocodile, with the exception of products purchased with a valid CITES permit.• Sea turtle products, such as, tortoise shell items, foods, cosmetic items and jewelry, made from the shells of sea turtles.• Counterfeit versions of international trademarks, such as watch, purse or sportswear "copies".• All types of pirated intellectual property rights items, such as, software programs, pirated audio and video tapes, CD-ROMs, DVDs or books.• Cuban cigars and Cuban tobacco products.• Narcotics, drugs, drug paraphernalia.
Other restrictions may apply for archaeological or ethnological artifacts. Certain items are restricted under the Convention on Cultural Property Implementation Act. Please contact Rapidworld Relocations if you have any questions.

RESTRICTED ITEMS

-Food and BeveragesU.S. Government regulations restrict the import of food and beverage imports to the United States. Rapidworld Relocations strongly suggests that no food or beverages (including alcohol) be included with your shipment. Imports of food and beverage items might require advance Prior Notice be done by Rapidworld Relocations with the U.S. Food & Drug Administration (FDA) and with assistance of our import customs broker.
-FirearmsYour personal firearms are not considered household effects and should be shipped separately to avoid complications when clearing Customs and Border Protection (CBP). Prior to importing firearms, you should contact a federal firearms licensed dealer and have them request a permit from the Bureau of Alcohol, Tobacco, Firearms, and Explosives (ATF) on your behalf.
-Game and Hunting TrophiesIf you plan to import game or a hunting trophy, please contact the U.S. Fish and Wildlife Service. Depending on the species you bring back, you might need a permit from the country where the animal was harvested. Regardless of the species, you are required to fill out a Fish and Wildlife forms. Trophies may also be subject to inspection by Customs & Border Protection for sanitary purposes. Also, federal regulations do not allow the importation of any species into a state with fish or wildlife laws that are more restrictive than federal laws. If foreign laws were violated in the taking, sale, possession, or export to the United States of wild animals, those animals will not be allowed entry into the United States.
-AlcoholPersonal alcohol collections are not considered by U.S. Customs and Border Protection to be either household goods or personal effects; consequently they are not eligible for duty-free treatment on entry to the United States. Because imports of alcohol are subject to state regulations, it is very important that you do some homework before you ship your collection to the United States. U.S. Customs and Border Protection determines the admissibility of alcohol according to the regulations of the state where the shipment enters the United States. For instance, if your wine enters the United States in New York, customs will enforce New York's regulations, if it enters the United States in North Carolina, customs will enforce North Carolina's regulations.If your final destination state has strong barriers to the importation of alcohol, you may need to reconsider sending your collection to the United States. If it does not, your relocation might still encounter difficulties clearing the first port of entry if that port is located in a state with barriers with customs arrangements to enter it there, rather than sending it "in bond" to your destination state. It is in your best interest to be educated about your state regulations so that you can make the necessary import arrangements. Imported alcohol is subject to duty, taxes and import fees.
Please contact Rapidworld Relocations with any questions you might have.

DOCUMENTS REQUIRED
-Expatriates
• Passport (readable, with a clear picture) from the transferee and all family members arriving to the United States.• U.S. Customs and Border Protection Form 3299 – Declaration for Free Entry of Unaccompanied Articles.• Supplemental Declaration for Unaccompanied Personal and Household Effects.• Power of Attorney (with grantee blank).• Visa document (readable, with a clear picture)
-Returning United States Citizen/Permanent Resident
• Passport (readable, with a clear picture) from the transferee and all family members arriving to the United States.• Green card copy.• U.S. Customs and Border Protection Form 3299 – Declaration for Free Entry of Unaccompanied Articles.• Supplemental Declaration for Unaccompanied Personal and Household Effects.• Power of Attorney (with grantee blank).

-DIPLOMATS

U.S. Diplomats – U.S. citizens returning from representing the U.S. in other countries:• U.S. diplomats do not have to meet the "one year rule" (that is, in order for household goods to be eligible for duty-free entry, there is no requirement for the diplomat to have owned them for one year). The only requirement is the household goods have to be in their direct personal possession at the time of the move. U.S. diplomats must have been on a tour of duty outside the United States for at least 140 days.• U.S. diplomats still complete Customs Form 3299. It is required the diplomat enter the date of their last departure from the United States in Section III of the Customs Form 3299. Foreign Diplomats – Citizens of non-U.S. countries who are coming to the U.S. to represent their countries:
Under the Foreign Missions Act, the Office of Foreign Missions (OFM) has domestic legal authority to regulate the import of shipments consigned to foreign missions and their members in the United States. All requests for customs clearance made by foreign missions and their members must be submitted to OFM using Form DS-1504 "Request for Customs Clearance of Merchandise." It is unlawful for foreign missions, their members, or contracted customs brokers or freight forwarders working on their behalf to attempt to facilitate the importation of such shipments using any other form or process.
• Foreign diplomats cannot have their household goods and/or personal effects cleared through U.S. Customs and Border Protection utilizing Customs Form 3299. They will arrange this document process with their government/foreign mission and the U.S. Department of State.• Foreign missions and their members with diplomatic or consular status are eligible to import shipments without the imposition of taxes or duties. In addition, some such shipments may, in certain circumstances, be entitled to varying degrees of protection from inspection.
In addition to managing the provision of this privilege, OFM assists with the resolution of importation problems involving U.S. diplomatic and consular missions and their members abroad. In that context, OFM may impose reciprocal restrictions on the importation privileges enjoyed by a specific foreign mission and its members in the United States. For example, if country X does not permit the members of the U.S. Embassy in country X to import personally-owned vehicles, OFM will impose this same restriction on the members of country X's embassy in the United States.
United States Department of State Information:http://www.state.gov/ofm/customs/1504/index.htmhttp://www.state.gov/ofm/faq/c33340.htm



CLEARANCE PROCEDURES

Transferee requirements: Please ensure that you have necessary valid visa documents prior to the arrival of your air, sea or truck (Canada/Mexico) shipment(s). In addition, your complete contact details including address (temporary or permanent), residence and/or business contact phone numbers and personal mobile contact phone numbers are submitted to Rapidworld Relocations.

Packed by Owner (PBO) effects: Due to increased security at all U.S. ports and inland terminals, transporting "Packed by Owner" (PBO) cartons is discouraged due to probable U.S. Customs examination to determine the contents.
Rapidworld Relocations requires that all packages and cartons be inspected at origin and listed on the inventory as "Carrier Packed" after determination that the contents meet requirements for safe transport. A complete and full accounting of the contents of each carton must be noted on the shipment inventory/packing list.
Passport requirements: Due to continued import security enhancements, U.S. Customs and Border Protection requires that the copy of your passport, visa photo and identification page is presented in a clear and legible format. Photocopy or faxed passport and visa documents might be rejected due to poor quality, subjecting your shipment to customs delays and additional charges until a clear and legible passport copy is obtained. A scanned color or black and white photo quality copy of the passport document clearly showing the face along with all printed information.
Security examinations: Due to increased security at all U.S. sea ports and inland terminals, U.S. Customs and Border Protection and the U.S. Department of Agriculture (USDA) are performing X-ray, document and physical examinations on a high percentage of household goods/personal effects shipments. The cost of an examination can be very expensive. In addition, there will be delays in the release of the shipment from U.S. Customs.

Customs clearance times

| | | |
| --- | --- | --- |
| Air Shipments | Surface Shipment (FCL) | Surface Shipment (LCL) |
| 2-5 working days | 2-5 working days | 5-10 working days |
Above times are estimates only and on the basis that all required documents are available and in order. Actual time for customs clearance may be subject to change. For more information please contact destination office.

Customs and quarantine procedures

See customs clearance procedures

Above times are estimates only and on the basis that all required documents are available and in order. Actual time for customs clearance may be subject to change. For more information please contact RapidWorld.