Moving from China to Denmark? Shipping Furniture & Personal Effects to Denmark?
RapidWorld Relocations is a leading international moving company in China with offices in Beijing, Guangzhou and Shanghai.
Are you moving to Denmark from China?
Submit a quote request, email us or call us at 86-21-5443-6852, and we will get back to you shortly.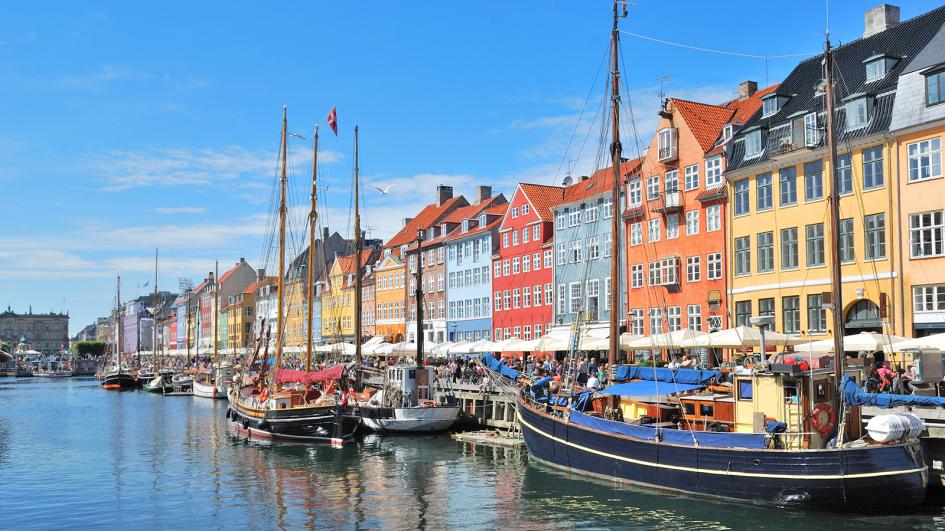 RapidWorld Relocations is the go-to international company for international moves from and to any location worldwide. For all those relocating to Denmark, we have extensive experience as a moving company to Denmark. We have an international moving network, experience and know-how to help you every step of the way; planning, coordinating and tracking your overseas move to perfection! As a highly regarded overseas moving company, RapidWorld Relocations understands that moving to Denmark may seem a bit daunting, however, we will ensure that your experience is as smooth, stress-free and successful as possible. If you're looking for an overseas moving company worthy of your trust, contact RapidWorld Relocations today and receive a FREE quote!
If you're considering or planning on moving to Denmark, it's probably a good idea to learn a bit more about the country, their culture and what the country of Denmark has to offer. Once a Viking nation and a European force to be reckoned with, Denmark has, a millennium later, evolved into a thriving little nation that plays an important role in European and Scandinavian politics. Expats moving to Denmark will not only benefit from the country's close proximity to other European nations; they will also enjoy the comparatively mild climate and the very high quality of life. Again and again, surveys have deemed the people of Denmark the happiest in the world.
Denmark has more to offer than a beautiful countryside and a happy population, however. The Danes are a very design-savvy bunch and are known around the world for their style in furniture, fashion, architecture, and graphic design. Anyone moving to Denmark will find themselves in a small country between the Baltic Sea and the North Sea, just north of Germany. Denmark consists of the peninsula Jylland (Jutland), the islands of Sjælland (Zealand), and Fyn (Funen), and upwards of 400 smaller islands, most notably Lolland and Bornholm. Wherever they choose to settle down, expats who move to Denmark enjoy a temperate climate with mild, windy winters and cool summers. Denmark is the most densely populated country in Scandinavia. It has an area of just 43,000 square kilometers, but its population of 5.6 million is only half that of Sweden and actually greater than Norway's. Prior to moving to Denmark you should also research the types of visas available in Denmark, which best suits you and your family and the procedures for obtaining them. Make sure that you give yourself plenty of time prior to moving to Denmark to obtain your visa as it can take a substantial amount of time in some cases.

When it comes to moving from China to Denmark, there is a process that is long established and RapidWorld is able to help you resolve any issues. From arranging visas, finding properties and school places, to helping you decide what to take, packing it and shipping it to your new home, you won't be alone. Our services cover whole China span including Beijing, Shanghai, Guangzhou, Shenzhen, Tianjin, Wuhan, Hangzhou, Suzhou, Guilin, Guiyang, Xiamen, Jinan, Nanchang, Changchun, Harbin, etc. We can move you to everywhere in Denmark including Copenhagen, Aarhus, etc. Here below are some important information regarding moving personal used household goods and effects to Denmark. Please feel free to contact us should you have any question.


If you have any questions regarding moving overseas or you wish to begin scheduling moving to Denmark, please contact us. We'd love to hear from you!

PROHIBITED ITEMS

The following is not permitted into Denmark and if included in shipments will result in seizure of all prohibited items and possible legal penalties against the shipper:
– Pornography and subversive materials- Weapons and ammunitions- Explosives- Live, dead and pre-manufactured animal parts outlined in the Washington Convention on International Trade in Endangered spices of wild Fauna and Flora (Cities)
– Meat, eggs, milk and dairy products outside of EU

RESTRICTED ITEMS
– Narcotics and medicines (authorization is required)- Firearms and ammunition (a license from the Danish Ministry of justice is required)- Live plants (a license from the Danish Governmental Plant Protection service is required)- Live, dead and pre-manufactured animal parts (authorization and a license from the Danish Conservancy Board is required)
Wine / Spirits / Tobacco:- If alcoholic beverages are included in the shipment a detailed inventory listing brand, alcohol percentage, numbers and bottle size must be included with the shipping documents.- Except for identical bottles, it is a requirement that the inventory provides a separate listing for each bottle.- Any quantities of wine and spirits included in household goods shipments must be declared to be for personal consumption. Duty and tax will be assessed on what is declared.- The amount of duties and taxes will be assessed on the kind, value and quantity of imported tobacco products. Estimates prior to import are not available.- The contents of cartons marked Packed by Owner (PBO) must be declared on the inventory.

DOCUMENTS REQUIRED

-EXPATRIATES
-Passport copy
-Registration
-Proper Work Permit/Visa if you are not from a EU country
-Comprehensive inventory in triplicate, in English

-RETURNING Citizens
-Passport
-Registration
-Proof of residence outside of EU for more than 12 months before moving back
-Comprehensive inventory in triplicate, in English
-DIPLOMATS
-Passport
-Denmarkn Customs Form – original, completed and signed by the Embassy/Organization and attested by the Ministry of European and International Affairs
-Comprehensive inventory in triplicate, in English


CLEARANCE PROCEDURES
– From non-EU countries, household goods which have been owned and used for a minimum of 6 months and intended for owners use, may be imported duty free by any person taking up residence in Denmark.- Returning citizens must have lived abroad for minimum 12 months to qualify for the duty-free importation of household goods; verification from an employer or authorities abroad may be required.- Owners must be registered as resident with the Danish authorities (Folkeregisteret) prior to Customs clearance and the goods must be imported within 12 months of the owner´s arrival.- Goods may be imported 6 months ahead of owner's arrival, subject to the shipper providing security to the authorities for the applicable duty, tax and value added tax (VAT) payments.- Assessing the duties and taxes on used personal effects is tedious and will require considerable handling costs.- Please note that all consignments entering the European Union (EU) must comply with the International Standard for Phytosanitary Measures no. 15 (ISPM15) that sets the guidelines for the use of wooden packaging material in International trade.- Visitors and Danish citizens who do not reside in Denmark may import personal effects free of duty.- Diplomats employed with a foreign mission in Denmark may import personal effects free of duty and without a customs inspection, provided the local mission has issued a Declaration.- Returning Danish Diplomats do not receive Customs exemptions or privileges, and shipments of household goods and personal effects will be subject to normal Customs regulations.- The duty-free import of household goods and personal effects to secondary residence in the EU is no permitted (as of December 1st 2008)- The content of any PBO cartons must be declared on the inventory to facilitate Customs Clearance.

-Customs clearance times

Air Shipments
Surface Shipment (FCL)
Surface Shipment (LCL)
1-3 working days
3-5 working days
3-5 working days
Above times are estimates only and on the basis that all required documents are available and in order. Actual time for customs clearance may be subject to change. For more information please contact destination office.

Customs and quarantine procedures

There is no quarantine required for used household goods and personal effects. Used household goods (owned and used for at least six months) and personal effects are generally duty-free provided that the customer has been abroad for at least twelve months, and the goods will not be sold for at least twelve months after import. Goods must be imported within two years from the change of residence of the customer.
Above times are estimates only and on the basis that all required documents are available and in order. Actual time for customs clearance may be subject to change. For more information please contact RapidWorld.