RW Relocations: Shenzhen Movers, Shenzhen Moving Company, Shenzhen Relocation Company, Moving to Shenzhen
RapidWorld Relocations (RWR) has been offering professional removal services in China since 2006. With more than 14 years of experience, we have grown a mature operational system packing and protectiong your valuable belongings. We have also built a network with global quality partners to ensure smooth door to door moving services from China to the rest of the world.
Benefit from our Shenzhen office, we offer professional door to door moving services from Shenzhen to abroad, or from anywhere else to Shenzhen. Whether you are an expat moving to Shenzhen or local Shenzhen resident moving abroad, RapidWorld is the trustworthy Shenzhen moving company you are looking for.
Looking for Quality moving services in Shenzhen? Submit a quote request, email us or call us at 86-21-5443-6852, and we will get back to you shortly.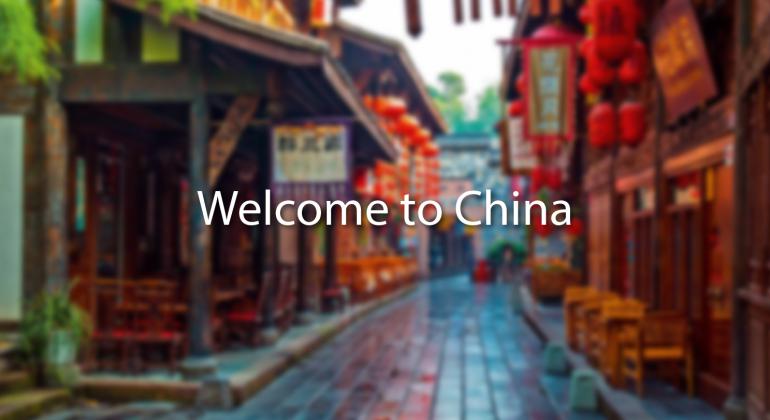 Shenzhen, China's southernmost megalopolis is a modern-day boomtown. No less than US$30 billion of foreign investment has been plowed into Shenzhen since the 1970s, morphing it from a humble fishing village of dirt roads and rice paddies, into a vital manufacturing hub. Today it is one of China's busiest and fastest-growing port cities.

The once-hilly region that borders Hong Kong was levelled to accommodate the city's rapid expansion. The Shenzhen of today is a flat, expansive cityscape whose futuristic skyline aspires ever higher. A second-stage boom is currently underway with surrounding hills and mountains being leveled to make way for further development.

The majority of Shenzhen's population of 14 million is comprised of migrant workers; a mere 2.5 million are residents. Pockets of expat communities can, however, be found on the outskirts of the city. Shekou, which is a 40-minute commute by car to the Luohu district (the city's financial and trading center), is by far the most popular of these. The area boasts a thriving expat community complete with international schools, sports facilities, restaurants and bars.

The balmy summer evenings that accompany Shenzhen's sub-tropical climate, combined with world-class shopping and leisure complexes, such as the MixC (which boasts an Olympic-sized ice-skating rink) make it an agreeable place to live. Its migrant worker population lends a cosmopolitan edge to the city; in Shekou you'll find a fantastic blend of Asian (Thai, Japanese, Indian) and western restaurants. The area's ample offering of western supermarkets, such as Walmart, Jusco and Carrefour, along with a range of organic supermarkets and produce, make for stress-free day-to-day living.

In recent years, intensive manufacturing has enshrouded the city in a chemical-laced fug. However, Shenzhen still ranks fairly well on air quality compared to other major Chinese cities; in 2012, the China Environmental Center gave it a number 2 ranking, on a scale of 1-5 (1 being excellent; 5, hazardous).

What is special or unique about your city?

Shekou, which means "the mouth of snake," is so-named because of its shape. It is a district in the special economic zone of Shenzhen. Located in the Guangdong Province in southern China just north of Hong Kong, it is an attractive and quiet port district that enjoys pleasantly mild weather for most of the year.

Shenzhen is one of five special economic zones in China. Because this makes it a great place to do business, the area attracts many businesses and travelers from all over the world. Shenzhen hosts a wide variety of industries, especially those related to electronics and petroleum.

What are a newcomer's first impressions of your city?

Most newcomers' first impressions are that Shekou is a clean, quiet and beautiful seaside environment that is rich with Chinese culture.

Are these impressions likely to change?

The impression about China being rich in culture is correct. There is more to the local language, customs and flavors than a person could learn in a lifetime. Many foreign residents find themselves very comfortable in southern China and stay for many years.

What is the local language?

Mandarin is the mother dialect of the Chinese language and is spoken in most provinces of China, including Shenzhen. Cantonese, however, is the dialect of the Guangdong Province and because the people of Shenzhen grow up speaking Cantonese, it's widely spoken.

How easily could I live in this city without knowing this language?

It is challenging to live in southern China without speaking any Chinese. But the local people are friendly and usually enjoy talking to foreigners. Most foreign residents find speaking to local people both interesting and fun. This, and a bit of bravery, will also help you to learn a bit of Chinese, which will make life easier for you. Some words that could help you in challenging situations are:
Qing Dai Wo Qu … = "Please take me to…"
Wo Zhao … = "I am looking for …" You can use this when looking for a person or a place.
Dui Bu Qi = "sorry" Use this when you have an accidental conflict with a Chinese person.
What are good things to remember in order to avoid offending the other residents of this city?
In certain situations, some gifts are associated with bad luck, so consult with a local person before choosing one. For example, do not give an umbrella to a couple as a present; this means they will split up. Do not give a clock to a friend for their birthday; this means they will die. Do not give a green hat to a man; it is very rude as it means that his wife is not loyal to him.
You can become more familiar with such symbolism and beliefs after spending time in the area.
How might the local weather affect my daily life?
It is very hot and humid in the summer, which may take some getting used to. You may feel tired as you adjust to your first hot season. But the rest of the year is mild and spring-like, cooling slightly for one or two months in the winter. Even then, a sweater is normally enough, though in rare cases a coat may be needed.
Is there anything else I should know about the overall character of your city or its people?
Although the local people are very kind and friendly, not all Chinese people are accustomed to saying hello to someone they do not know or just pass on the street. Don't be offended if you do not get a response every time you say hello to a stranger.