RW Relocations: Xian Movers, Xian Moving Company, Xian Relocation Company, Moving to Xian
RapidWorld Relocations (RWR) has been offering professional removal services in China since 2006. With more than 14 years of experience, we have grown a mature operational system packing and protectiong your valuable belongings. We have also built a network with global quality partners to ensure smooth door to door moving services from China to the rest of the world.
Benefit from our Shanghai office, we offer professional door to door moving services from Xian to abroad, or from anywhere else to Xian. Whether you are an expat moving to Xian or local Xian resident moving abroad, RapidWorld is the trustworthy Xian moving company you are looking for.
Looking for Quality moving services in Xian? Submit a quote request, email us or call us at 86-21-5443-6852, and we will get back to you shortly.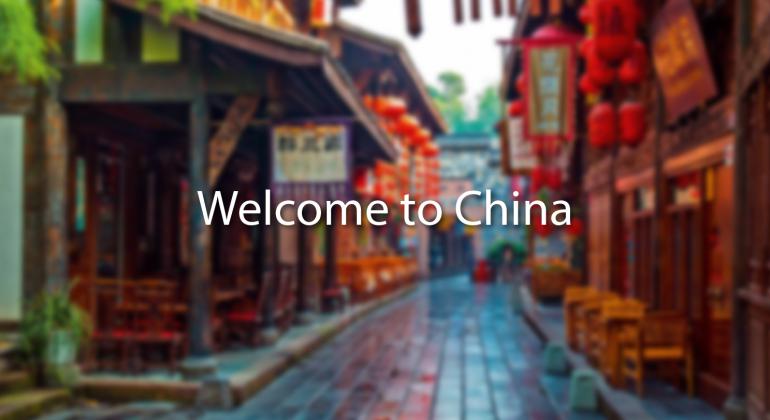 This is one of the most frequent questions I get asked: what do you pack when you move to a new country? How come it doesn't take you more than that?! How do you deal with weight limitation?

I've decided to answer the question according to each city/ country I've been to. It goes without saying that you won't bring the same clothes when you are moving to China and to Spain!

Tip n°1: pack light

I know the women who are reading this have giggled at the idea of packing light. I myself used to take sooo many things with me that I needed a car to move in and out! But with the years and experience I realized two things: I never wear all the clothes I've brought and I always buy some more in the country anyway.

So, what you need if you're moving to China, and Xi'An especially doesn't have to be much, just essential! and if it's not enough.. You can always go shopping and get a new wardrobe for less than a hundred euros.

Clothes

Xi'an has a continental climate,which means that you need clothes for all kinds of weather. Now, instead of taking two coats, three pair of shoes, rain boots and whatever else you think you can't live without, think smart.

Take four pair of trousers, smart enough to go to work with, casual enough to go out with friends on a Saturday night.

I know you're going to say that it's not enough but think that it lets you take more tops and accessories!

The ideal wear would be slim or straight trousers (not jeans!!!) of different sober colours. No baggy style jeans, nothing too crazy. You are there to be a part of the community and to be accepted in your job, not to do a fashion show.

A pair of shorts, two light dresses (sober! Nothing slutty girls!), three jumpers (or whatever you wear when it's cold) and as many tops as you can!

Tip n°2: Dressing code, short dresses and tops

Even after a year and a half living in the UK, I was a bit shocked at how short the dresses, skirts and shorts were in Xi'An. Most of my colleagues would wear them to go to work, even when they worked with kids. No one ever said anything.

However, people were surprised and uncomfortable if you dared going out with a sleevless top, or if we could see the shoulders, not to talk about cleavarage. One of my Spanish colleagues was asked to cover her shoulders minutes before thre lesson.

In short ( pardon the pun): you can show your legs but not the upper part of your body. Ah, beauty standards…

A part from that, I didn't notice anything different from the dressing code in Europe. Even jeans were accepted.
Shoes

Three pairs maximum! I had four and used two throughout the year… Leave your beloved heels at home even if it breaks your heart, until you know what it is to walk down the streets of Xi'An. If you think you can do it and don't mind the staring and the fact that you will be the tallest person of the city, then buy them there.

Flat boots were super useful to me, especially when we were eating out. I was glad my feet weren't even close to those dirty squat toilets.

Sandals are great for summertime in the city. Choose wisely and comfortably!

Tennis shoes to walk around, waterproof, comfortable and pretty.

Tip n°3: pair everything up

This is one of the most important rules. Everything has to go together, every top with every bottom with every pair of shoe. No exceptions. If you break that rule, you'll realize that after a year you took that top or that skirt for nothing. It also increases the number of combinations you can make…

Toiletry

For men: the basics, but take them. We had trouble in Xi'An finding simple razor blades and spend a fortune on shavingf cream! Think that it's not something a lot of Chinese men have to do… Take your usual stuff, but keep it simple.

For women: basic jewelery and make up. Very few women used to wear make up when I was in Xi'An and I found that after a time I didn't wear it anymore. If you really need it, just take your basic, natural kit and colours. But take them because they'll be harder to find once you're there.

Shaving and menstruation: again, Chinese women can be proud of having natural hailess, soft, "cellulite free" legs…but we, Europeans, can't. So take all the wax or razors or cream you need and if you use tampons, take them all with you. They were so difficult to find that we had sort of a network between foreigners, with mums sending tampons, wax and pills by the post ( don't do that untill you know how "the post" works!) Every now and then… It did feel like Christmas!

Note: I moved to Xi'An in 2013-2014. Like every city in China, things change fast and everyday… You might find those things when you get there, so don't worry too much. By the time I left, there were tampons in the supermarket of the shopping malls. Just go to places that have been built for foreigners.

Tip n°4: Try it out!

Find the way to pack as if you were moving to China and take a short trip (or try it at home) of one or two weeks. Backpackers say: if you have enough for two weeks you will have enough for months!

If you follow that list, you will travel light and have everything you need to start your new life in China. Takesober clothes and colours so people accept you faster and easier. If you are not sure this will be enough, or if it seems too much, try living with that pack list for two weeks and let me know how it went. Moving to China, and especially Xi'An is an adventure in itself, so enjoy every bit of it, try to reach out to people and experience the full traditional Chinese lifestyle.
Tip n°5: Looking for a professional international movers if you have family
Looking for Quality moving services in Xian?Submit a quote request, email us or call us at 86-21-5443-6852, and we will get back to you shortly.