Moving from China to Spain? Shipping Furniture & Personal Effects to Spain?
RapidWorld Relocations is a leading international moving company in China with offices in Beijing, Guangzhou and Shanghai. 
Submit a quote request, email us or call us at 86-21-5443-6852, and we will get back to you shortly.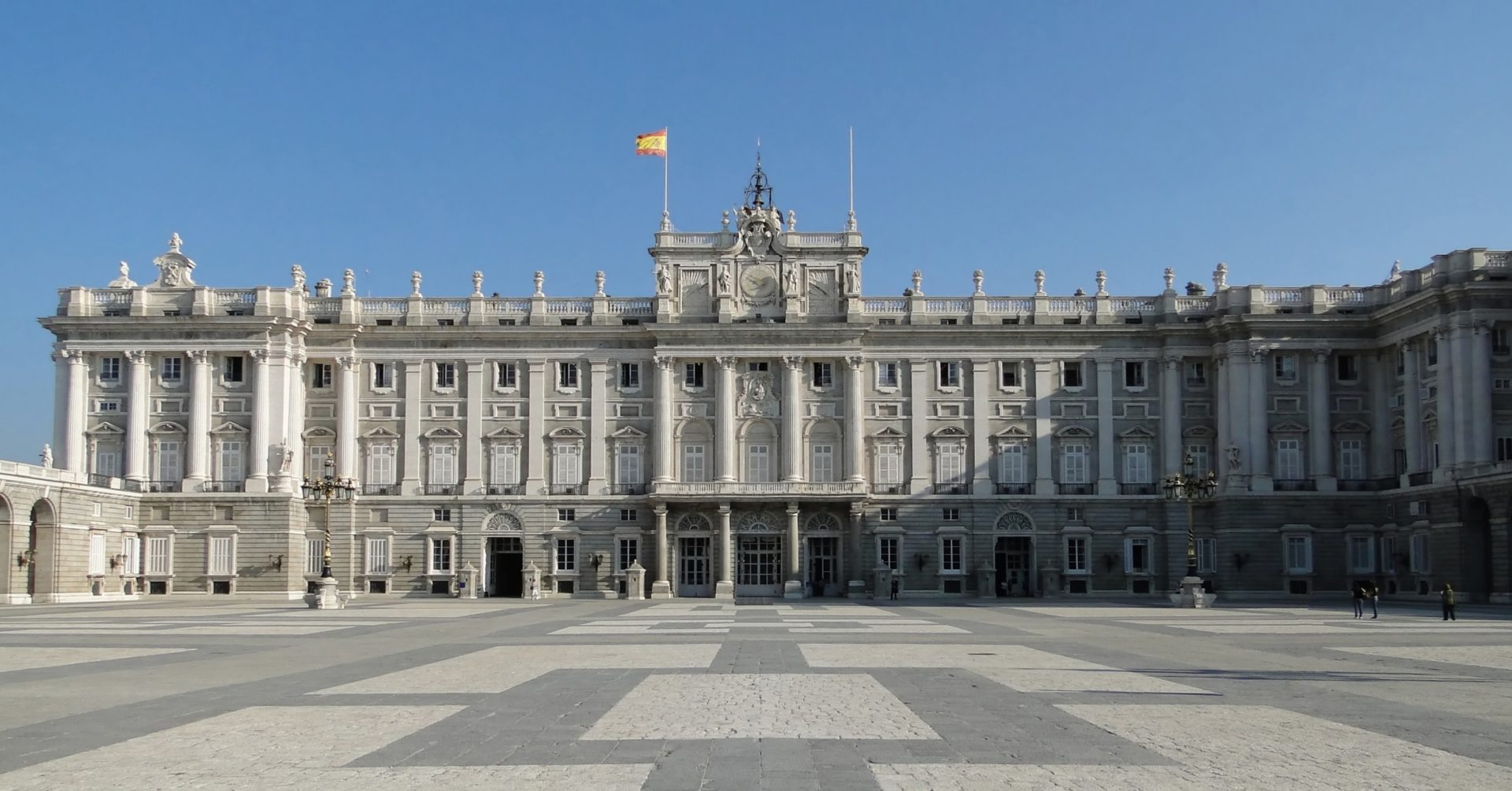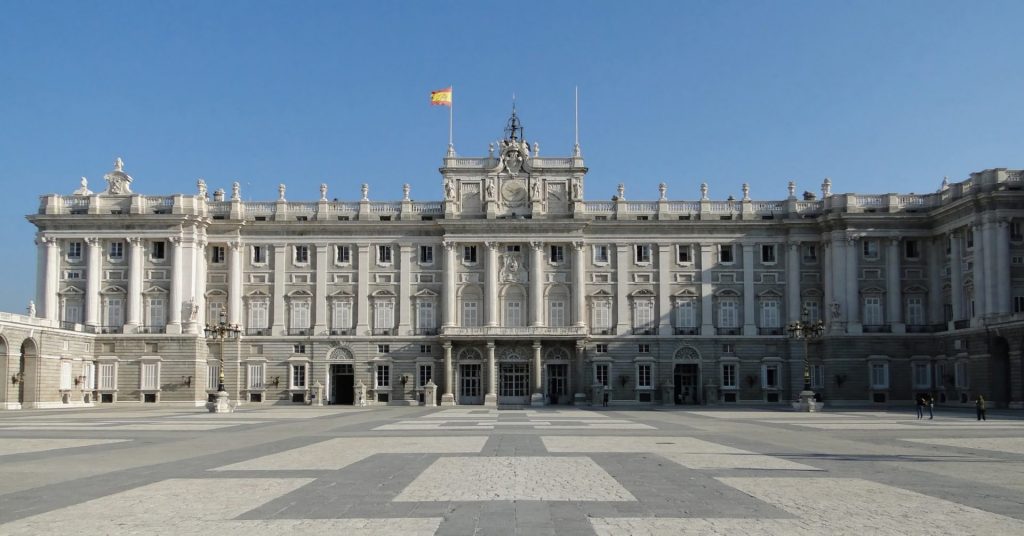 Spain, officially the Kingdom of Spain, is a sovereign state located on the Iberian Peninsula in southwestern Europe, with two large archipelagoes, the Balearic Islands in the Mediterranean Sea and the Canary Islands off the North African Atlantic coast, two cities, Ceuta and Melilla, in the North African mainland and several small islands in the Alboran Sea near the Moroccan coast. The country's mainland is bordered to the south and east by the Mediterranean Sea except for a small land boundary with Gibraltar; to the north and northeast by France, Andorra, and the Bay of Biscay; and to the west and northwest by Portugal and the Atlantic Ocean. It is the only European country to have a border with an African country (Morocco)[h] and its African territory accounts for nearly 5% of its population, mostly in the Canary Islands but also in Ceuta and Melilla.
With an area of 505,990 km2 (195,360 sq mi), Spain is the largest country in Southern Europe, the second largest country in Western Europe and the European Union, and the fourth largest country in the European continent. By population, Spain is the sixth largest in Europe and the fifth in the European Union. Spain's capital and largest city is Madrid; other major urban areas include Barcelona, Valencia, Seville, Bilbao and Málaga. Modern humans first arrived in the Iberian Peninsula around 35,000 years ago. Iberian cultures along with ancient Phoenician, Greek and Carthaginian settlements developed on the peninsula until it came under Roman rule around 200 BCE, after which the region was named Hispania, based on the earlier Phoenician name Span or Spania. In the Middle Ages, the area was conquered by Germanic tribes and later by the Moors. Spain emerged as a unified country in the 15th century, following the marriage of the Catholic Monarchs and the completion of the eight centuries-long reconquest, or Reconquista from the Moors in 1492. In the early modern period, Spain became one of history's first global colonial empires, leaving a vast cultural and linguistic legacy that includes over 500 million Spanish speakers, making Spanish the world's second most spoken first language, after Mandarin Chinese. Spain is a parliamentary democracy and constitutional monarchy. The current Spanish king is Felipe VI. It is a middle power and a major developed country with the world's fourteenth largest economy by nominal GDP and sixteenth largest by purchasing power parity. It is a member of the United Nations (UN), the European Union (EU), the Eurozone, the Council of Europe (CoE), the Organization of Ibero-American States (OEI), the North Atlantic Treaty Organization (NATO), the Organisation for Economic Co-operation and Development (OECD), the World Trade Organization (WTO) and many other international organisations. Culturally, Spain is a Western country. Almost every aspect of Spanish life is permeated by its Roman heritage, making Spain one of the major Latin countries of Europe. Spanish culture is marked by strong historic ties to Catholicism, which played a pivotal role in the country's formation and subsequent identity. Spanish art, architecture, cuisine, and music has been shaped by successive waves of foreign invaders, as well as by the country's Mediterranean climate and geography. The centuries-long colonial era globalised Spanish language and culture, with Spain also absorbing the cultural and commercial products of its diverse empire.
It should be noted that after Italy (49) and China (45), Spain is the third country in the world with the most World Heritage Sites. At the present time it has 44 recognised sites, including the landscape of Monte Perdido in the Pyrenees, which is shared with France, the Prehistoric Rock Art Sites of the Côa Valley and Siega Verde, which is shared with Portugal (the Portuguese part being in the Côa Valley, Guarda), and the Heritage of Mercury, shared with Slovenia. In addition, Spain has also 14 Intangible cultural heritage, or "Human treasures", Spain ranks first in Europe according to UNESCO's Intangible Cultural Heritage List, tied with Croatia. You will be busy visiting those sites after relocating to Spain.

When it comes to moving to Spain, there is a process that is long established and RapidWorld is able to help you resolve any issues. From arranging visas, finding properties and school places, to helping you decide what to take, packing it and shipping it to your new home, you won't be alone. Our services cover whole China span including Beijing, Shanghai, Guangzhou, Shenzhen, Tianjin, Wuhan, Hangzhou, Suzhou, Guilin, Guiyang, Xiamen, Jinan, Nanchang, Changchun, Harbin, etc. We can move you to everywhere in Spain including Madrid, Barcelona, Valencia, Seville, Bilbao, Tenerife, etc. Here below are some important information regarding moving personal used household goods and effects to Spain. Please feel free to contact us should you have any question.

PROHIBITED ITEMS

The following is not permitted into Spain and if included in shipments will result in seizure of all prohibited items and possible legal penalties against the shipper:
• Firearms, ammunitions, explosives, swords and flick knives• Publications or material of a pornographic or politically subversive nature• Pirated CD's, DVD's of any kind• Toys in pistol shape• Narcotics of any kind• Fresh unprocessed foods, plants and trees• Liquid (for air shipments)
Please avoid sending many foodstuffs, medicines and cosmetics with your shipment.
IMPORT DUTY
Returning Spanish citizens with "Cancellation of Residence" can import duty-free if they have lived abroad for more than one year. "Cancellation of Residence" is the only document customs accepts in order to clear items duty-free. Foreign expats can enjoy import duty & tax exemption providing they have the residence status (see below documents required)
Below items are always subject to import duties and inspection:
• Alcohols• Guns, Firearms (import permit required)• New items

DOCUMENTS REQUIRED

-Spanish Returning Citizens
• Cancellation of residence from Spanish Consulate at origin stating customer has been living abroad for more than one year. • Actual Registration in any Spanish town hall showing ALTA (registration) with an actual date AFTER the Consular cancellation date and showing registration for change of residence from.
• Copy of passport and Spanish DNI
-Non-EU Foreign Citizens & EU Citizens Moving outside from EU
• Customers may import duty-free with (original) letter of the Spanish Authorities assigning the residence NIE duly activated by the Tributary Agency for what they must ask for the property labels.or the Form 030 for activation confirmation.They have ONE YEAR since the date of the confirmation letter of the Spanish Authorities with assignation of the NIE number for the importation of the goods.• Cancellation of residence from THEIR consulate at origin (NOT Spanish Consulate) showing that they have resided at origin more than ONE YEAR.
• If Consular cancellation of residence is not available we can present as much as possible official documents they can have as proof of residence at origin but depends of the customs critery to accept those documents.
• Passport copy.
• Registration in the town hall in Spain, showing the actual registration date and change of residence from the origin country.
• If customer does not have a residence card, they can clear customs with an "Application for residence" and a bank guarantee or a deposit of 30% of declared value of goods and NIE number. This is only valid for effects not for vehicles.
• The bank deposit or guarantee will be returned from customs when customer shows original or legalized copy of his residence card. (Customer has one year to do this).
• The above requirements also apply to EU citizens coming to Spain from a country outside the EU.
-DIPLOMATS
The embassy in Spain must prepare the diplomatic franchise through the Ministry of Foreign Affairs. This can only be done by the Embassy.
CLEARANCE PROCEDURES

-Customs clearance times

| | | |
| --- | --- | --- |
| Air Shipments | Surface Shipment (FCL) | Surface Shipment (LCL) |
| 3-5 working days | 3-5 working days | 5-10 working days |
Above times are estimates only and on the basis that all required documents are available and in order. Actual time for customs clearance may be subject to change. For more information please contact destination office.

Customs and quarantine procedures

Increasing customs inspections are expected and there would be additional costs.

Above times are estimates only and on the basis that all required documents are available and in order. Actual time for customs clearance may be subject to change. For more information please contact RapidWorld.