RW Relocations: Qingdao Movers, Qingdao Moving Company, Qingdao Relocation Company, Moving to Qingdao
RapidWorld Relocations (RWR) has been offering professional removal services in China since 2006. With more than 14 years of experience, we have grown a mature operational system packing and protectiong your valuable belongings. We have also built a network with global quality partners to ensure smooth door to door moving services from China to the rest of the world.
Benefit from our Qingdao office, we offer professional door to door moving services from Qingdao to abroad, or from anywhere else to Qingdao. With its presence, we can also service sorrounding cities such as Dongguan, Zhanjiang, Foshan, Taizhou and Shenzhen.
Looking for Quality moving services in Qingdao? 
Submit a quote request, email us or call us at 86-21-5443-6852, and we will get back to you shortly.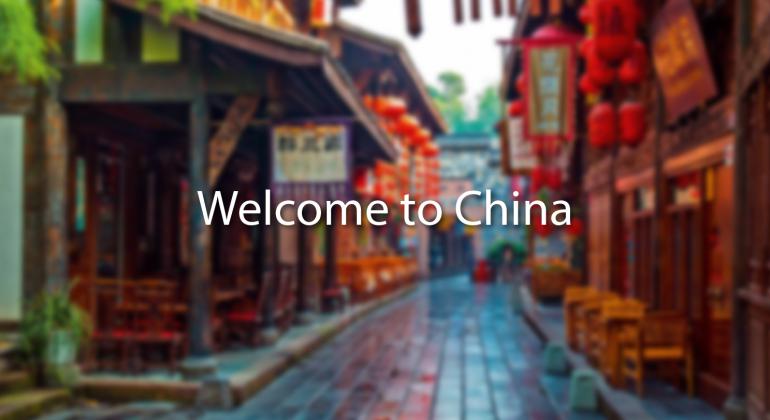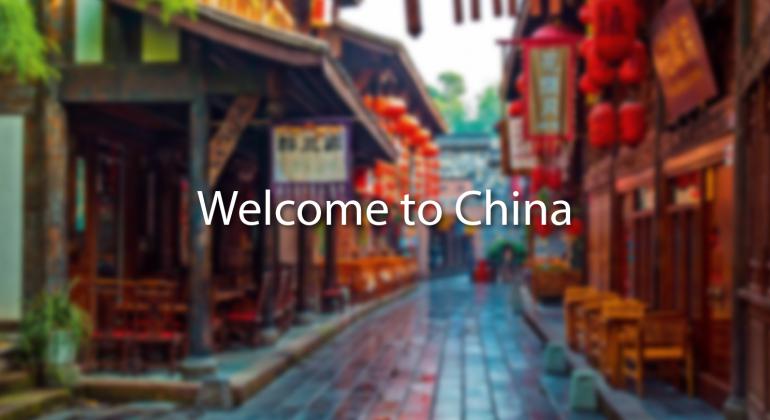 Qingdao, the 'Green Island', is probably best known for its famous TsingTao brewery – a hangover from its German occupation back in the 1800-1900s. Every August in true German style, the city holds a two-week beer festival during which time you'll hear the phrase 'Gan bei!' (bottoms up!) volleyed with gusto throughout the city's streets. These days, TsingTao beer is China's leading branded consumer product export, giving its residents even more reason to celebrate.

Qingdao, China's 'city of sails', gazes out upon the Hanghai Sea from its coastal outpost in Eastern China's Shandong Province. Its many bays and inlets give rise to a flourishing fishing industry; prior to its Japanese and subsequent German occupation it was a small fishing village.

Unsurprisingly seafood dominates the menu down in Qingdao's Yunxiaolu restaurant district. The fruits de mer are prepared in a range of styles, from spicy Sichuan, to sweet, heavy Shanghai. You can even find blowfish (a potentially deadly Japanese delicacy) on the menu. Non-seafood lovers need not despair; Qingdao's vibrant culinary scene ensures that in this town you can satiate an appetite for a Texan rib eye, Spaghetti alla Puttanesca or a Korean BBQ.

Like Beijing, the city has a burgeoning South Korean population, attracted by the city's growing economic status. In addition to its prospering beer business, the city boasts thriving heavy manufacturing, chemical, and more recently, electronics industries. These activities are located south of the city, which, coupled with favorable local wind patterns, ensures that the city enjoys clean air, year-round.

Outside of work hours, Qingdao is slightly more subdued than some of China's other larger cities. That is not to say that it doesn't harbor a decent after hours scene. For al fresco dining, head for the Music Kitchen's roof terrace, where you can gaze at the stars while enjoying a pizza and fresh salad. The night market is great for browsing after a meal. Those in search of a nightcap will find literally hundreds of international brands of beer down on Beer Street.

Distinctly European architecture bestows a familiarity upon Qingdao that makes it an easy port of entry for newcomers to China. Similarly its shopping facilities, which include European names such as Carrefour, aid a smooth integration.

What is special or unique about your city?

Qingdao is a large port city with a picturesque coastline. In the past, Qingdao was subject to German and Japanese occupation. Hence, Qingdao has some interesting historical architectural sites and parks. In spring, there are beautiful blossoms.

What are a newcomer's first impressions of your city?

Qingdao may appear dusty, empty and filled with many new buildings when you first land in the city. While there may be a few challenges when you arrive, you can look at it as an adventure. The traffic is pretty wild. No one takes notice of zebra crossing and drivers go too fast. Additionally, foreigners often have hassles with finding a suitable home. Nice places come at too high a price and landlords may be reluctant to pay tax. Some landlords demand one year's rent in advance. On the positive side, once you are in Qingdao you quickly appreciate how friendly and down-to-earth the people are. Prices for taxis are low, and the food is delicious (and cheap).

Are these impressions likely to change?

You get used to taking extra care in the traffic and the public bus system is great once you learn the routes. Getting to know the local markets is exciting and there really is a wealth of things to experience in China – both new and traditional.

The warmth of the people shines through once you've been in Qingdao, as does the ease and convenience. Things seem to function pretty well once you've been here for a while.

What is the local language?

Local people speak the Qingdao version of Chinese among themselves. Most people speak Mandarin (Modern standard Chinese) when they meet strangers. That's what the news is broadcast in and what children learn in school.

How easily could I live in this city without knowing this language?

If you don't speak Chinese, it makes life in Qingdao challenging. You will soon learn that you need to learn the basics. It is easy to learn basic Chinese and the local people will help you. In addition, the Qingdao youth are mostly pretty keen to practice English, so English sometimes works.

What are good things to remember in order to avoid offending the other residents of this city?

One thing to keep in mind is that when eating, you should avoid leaving your chopsticks standing up in your food. This is done in Chinese culture as an offering to the dead. Also, you should show respect to older people by speaking very politely.

The Qingdao people appreciate it if you are interested in the language and traditions and make an effort to learn. If you get frustrated with the sometimes slow processing of some formalities and a lack of manners in some public offices, it is best not to get angry. In China you have to get used to 'mafan' (trouble).

How might the local weather affect my daily life?

In winter, the temperatures are low and the wind is fierce. The cold weather in winter means you are stuck inside for a couple of months. There are not really a great number of winter sports to take part in. On the good side, the spicy food and hot pot dinners help keep you warm and toasty. The rest of the year is pretty good. Qingdao is, fortunately, not too hot in the summer.

Is there anything else I should know about the overall character of your city or its people?

Qingdao is a very safe place to live. The people are supportive, kind and honest.

The Chinese people you meet in Qingdao are friendly, but many are still fascinated by the sight of a foreigner. They stare and often call out 'hello.' It can feel a bit intimidating, but there are no hard feelings behind it. It comes from curiosity. Qingdao people aren't very good at queuing, so you have to make sure you stand your ground or you won't get served at the fast food counter and post office.

Once you get to know Qingdao people, you will find out how kind they are. However, Qingdao is not very cosmopolitan and there is a lack of exhibits and theater for the cultural buffs.