RW Relocations: Hangzhou Movers, Hangzhou Moving Company, Hangzhou Relocation Company, Moving to Hangzhou
Benefit from our Hangzhou office, we offer professional door to door moving services from Hangzhou to abroad, or from anywhere else to Hangzhou. Whether you are an expat moving to Hangzhou or local Hangzhou resident moving abroad, RapidWorld is the trustworthy Hangzhou moving company you are looking for.
Looking for Quality moving services in Hangzhou? 
Submit a quote request, email us or call us at 86-21-5443-6852, and we will get back to you shortly.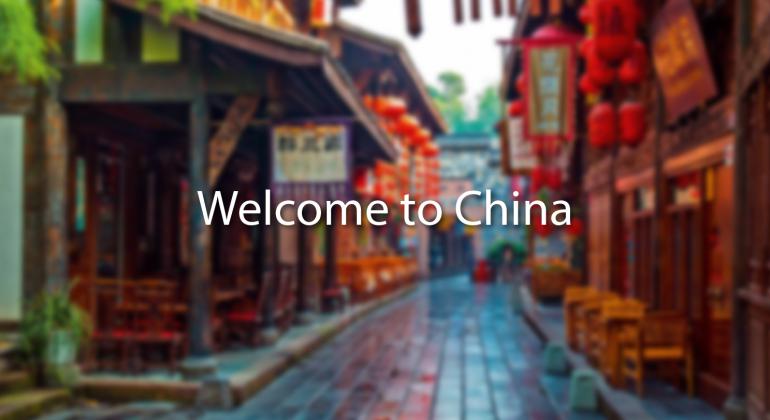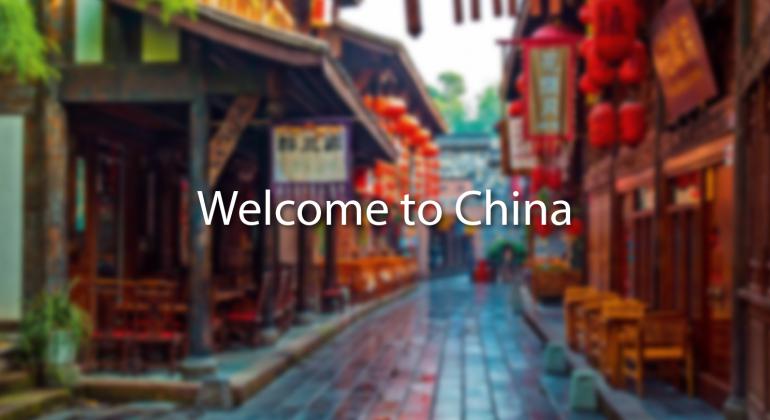 Although one's first impression of Hangzhou upon arriving at the train station and taking in the main tourist attractions around West Lake is that it's quite a bit like Shanghai, only smaller (and with seemingly worse traffic problems thanks to the absence of a metro), a short walk away yields a very different, and more pleasing picture.
Hangzhou is a city peopled more by those who value quality of life over pursuit of ambitions and riches. This is evident not only among the expats you meet there, but also in the attitudes and lifestyle of many of the Chinese. Here you find people who care more about where they are, what they are doing, and who they are doing it with, than about how much what they are doing will benefit them and contribute to their future success.
It's easy to find a place to live (the forums on hangzhouexpat.com and morehangzhou.com can be a great resource). Hangzhou can also be quite a bit less expensive, if you don't insist on living near the city centre or on having a lake or mountain view. A cute little 2 bedroom loft apartment in a quiet complex can cost as little as 2500 RMB per month.
After you're settled in, you'll want to start exploring your new city. Walking is a great way to do this, and Hangzhou is small enough that this is a very reasonable option. A good first stop for the new expat resident to Hangzhou is Maya Bar. This small, unassuming place is located at 94 Baishaquan, Shuguang Lu (曙光路白沙泉94号; Tel: 0571 8799 7628), in a row of Chinese restaurants just north of West Lake (Xihu). It is quite possibly the friendliest bar in China; you'll almost certainly feel like a regular within a few minutes of pulling up to the bar and ordering a drink. The owner, a rather mysterious fellow named Tim, seems to channel the essence of Humphrey Bogart's Rick from Casablanca, and the other denizens are an interesting and colourful lot, good for a much more engaging conversation than your average expat hangout in China.
Hangzhou is also a unique city in having a bike sharing program, which is in the process of increasing its fleet from 16,000 to 50,000 bikes at a myriad of collection points around the city. Non-residents are allowed to use the bikes after showing their ID and paying a 300 RMB deposit at one of the many service outlets. Rides are free for the first hour, 1 RMB for the second, 2 RMB for the third, and 4 RMB for each hour thereafter up to 24 hours. The collection points near West Lake are the most popular, so bear that in mind when going to collect one yourself – at peak hours it gets pretty busy!
Hangzhou's rivers, canals, and parks provide almost endless opportunity for exploration, and it has many architectural and artistic attractions that rival their more famous brethren in Shanghai and Beijing. With time and patience, you will quickly find yourself falling in love with the city and wondering why it hadn't occurred to you to move here sooner.
What are a newcomer's first impressions of your city?
Initially, most newcomers are struck by the city's vastness, the pace of development, the population density and the chaos and energy of the city. There is a feeling that Hangzhou is a city on the move, developing at a fast pace.
It is more modern than some may imagine. Skyscrapers stand in stark contrast next to old communist dwellings, giving the city a sense of time and change.

Are these impressions likely to change?
The look and feel of the city can be deceptive. Many things do not get done as quickly or work as reliably as in a western country. The "bright lights, big city" image of Hangzhou tends to give a much better surface impression than the reality of daily life. However, Hangzhou is constantly changing and improving its modern facilities to better suit Western interests.

What is the local language?
Natives to the city speak Hangzhou Hua, the local dialect. Everyone understands and nearly all speak standard Mandarin, as required by the government for state employees (police, healthcare workers, taxi drivers, etc.).

How easily could I live in this city without knowing this language?
In Hangzhou, English competency is probably the best in mainland China. Staff in most hotels, for example, speak English very well. Most other non-English speakers such as taxi drivers are getting used to visitors, but are still only able to understand "yes", "no", "hello" and "good-bye."

Learning a few key Mandarin phrases definitely helps.

What are good things to remember in order to avoid offending the other residents of this city?
It is advised to refrain from talking about certain political issues involving China.
When handing over a name card, use both hands at the same time. This is considered a sign of respect.
If you find yourself in a conflict situation, it is recommended that you persist calmly without raising your voice. Local residents tend to react to another's anger equally or more strongly. Loud voices are used quite frequently and often what sounds like an argument is just a lively discussion; for example, when bargaining for goods at a local market.

How might the local weather affect my daily life?
There is a wide range of weather in Hangzhou, so you need to prepare for cold damp winters as well as hot, sweaty summers.

Is there anything else I should know about the overall character of your city or its people?
Relative to other parts of mainland China, Hangzhou is known for having liberal and forward-thinking residents. They welcome foreigners living in their city and are eager to learn more about international cultures. Hangzhounese are also renowned for their business acumen and their negotiating skills. They can be western in their fashion, pursuit of material items and monumental drive for success. Some of the less pleasant aspects one comes across include: spitting in public places, nose blowing without tissues and pushing on public transport and on the pavement (sidewalk). Pushing remains quite widespread, but the former two are on the decline, although still common in rural areas. One could almost call Hangzhou a cross between the greater freedoms of Hong Kong (for example, more colorful clothing) and the restrictions of the mainland.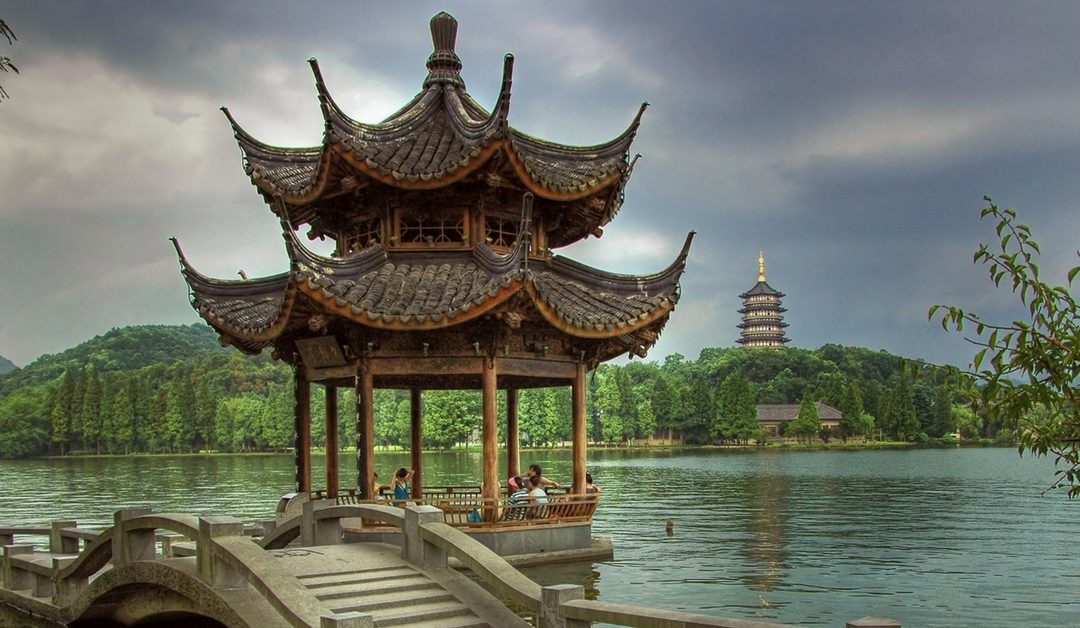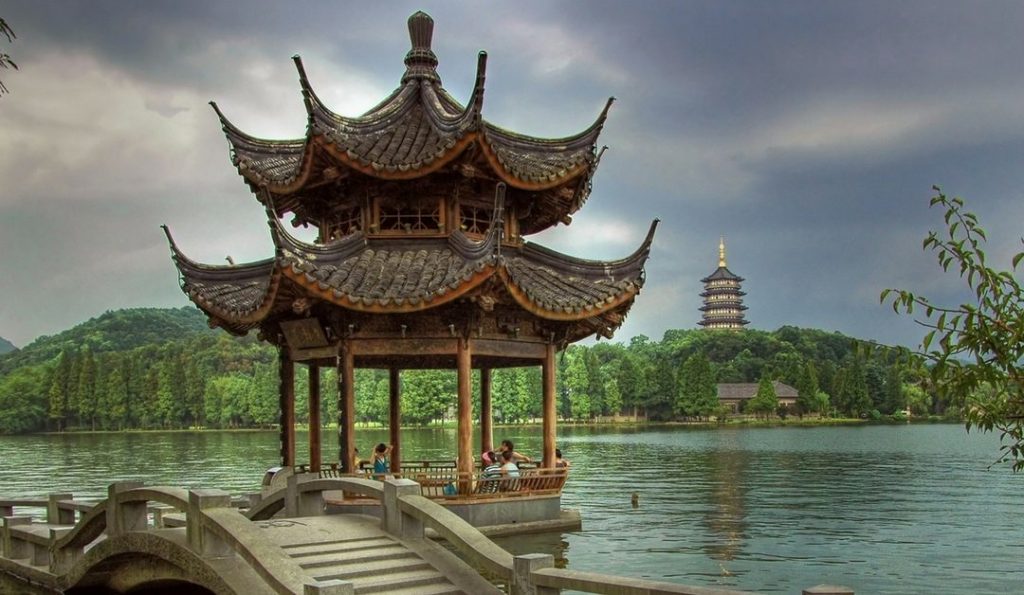 WHY RAPIDWORLD??
-PREPARE WITH WORLDWIDE KNOWLEDGE Preparation is always the most important factor for a successful move. As a leading international moving company based in China, RapidWorld understands the different challenges of moving to almost anywhere in the world. From Australia to Vietnam, from Africa to America, we know what to prepare and what to do to prepare.
-LOCAL EXPERTISE Benefit from our Shanghai office, we offer professional door to door moving services from Hangzhou to abroad, or from anywhere else to Hangzhou. Whether you are an expat moving to Hangzhou or local Hangzhou resident moving abroad, RapidWorld is the trustworthy Hangzhou moving company you are looking for.
With our own offices and quality partners, our network of China has covered cities including Beijing, Nanjing, Guangzhou, Shenzhen, Shanghai, Suzhou, Hangzhou, Ningbo, Qingdao, Hefei, Jinan, Harbin, Dalian, Chengdu, Wuhan, Chongqing, Tianjin, Macau, Hong Kong, and most other towns in these provinces including Anhui, Fujian, Gansu, Guangdong, Guizhou, Hainan, Hebei, Heilongjiang, Henan, Hubei, Hunan, Jiangsu, Jiangxi, Jilin, Liaoning, Qinghai, Shaanxi, Shandong, Shanxi, Sichuan, Yunnan, Zhejiang, Guangxi, Nei Mongol, Ningxia, Xinjiang, Xizang(Tibet).
-TRUE DOOR TO DOOR SERVICES, NO HIDDEN COSTS We understand the business and we understand the costs you would have to budget for the entire move. We operate a business out of mouth and we enjoy the referrals. Our sales consultants would walk you through the whole process, identify the potential operational hiccups and make you aware of the additional costs might be involved in your move. We adhere to the industry practice of 10% volume variance policy to give you a peace of mind on the costs.
Our Typical Moving/Relocation Services – Hangzhou to/from Abroad cover below elements–International Standard Packing with Best Packing Materials–Domestic Transportation from Origin City to Port City (if applicable)–Color-Coding and Labeling System–Customs Clearance in Both China and Destination Country–Normal Port Handling Charges and Container Related Costs in Both China and Destination Country–Ocean/Air/Road Transportation Fee from China to Destination Country–Pick up the Goods from Destination Port and Delivery to Your New Home–Deliver Boxes/Packages into Respective Rooms–Unpack the Furniture and Re-assemble the Easy Furniture (e.g. Beds, Tables)–Take away the Unpacking Debris on the Same Day–Insurance Services and Insurance Claim Assistance (if applicable)
-GLOBAL REACH
With our international network of almost 200 partners around the world, we are able to offer international moving services to almost anywhere in the world. Popular destinations from Hangzhou are moving from Hangzhou to Canada, moving from Hangzhou to Australia, moving from Hangzhou to Germany, moving from Hangzhou to France, moving from Hangzhou to Hong Kong, moving from Hangzhou to India, moving from Hangzhou to Italy, moving from Hangzhou to Japan, moving from Hangzhou to Malaysia, moving from Hangzhou to Taiwan, moving from Hangzhou to Singapore, moving from Hangzhou to Netherlands, moving from Hangzhou to New Zealand, moving from Hangzhou to US, moving from Hangzhou to England(UK), moving from Hangzhou to Thailand.