RW Relocations: Suzhou Movers, Suzhou Moving Company, Suzhou Relocation Company, Moving to Suzhou
RapidWorld Relocations (RWR) has been offering professional removal services in China since 2006. With more than 14 years of experience, we have grown a mature operational system packing and protectiong your valuable belongings. We have also built a network with global quality partners to ensure smooth door to door moving services from China to the rest of the world.
Benefit from our Shanghai office, we offer professional door to door moving services from Suzhou to abroad, or from anywhere else to Suzhou. Whether you are an expat moving to Suzhou or local Suzhou resident moving abroad, RapidWorld is the trustworthy Suzhou moving company you are looking for.
Looking for Quality moving services in Suzhou?
Submit a quote request, email us or call us at 86-21-5443-6852, and we will get back to you shortly.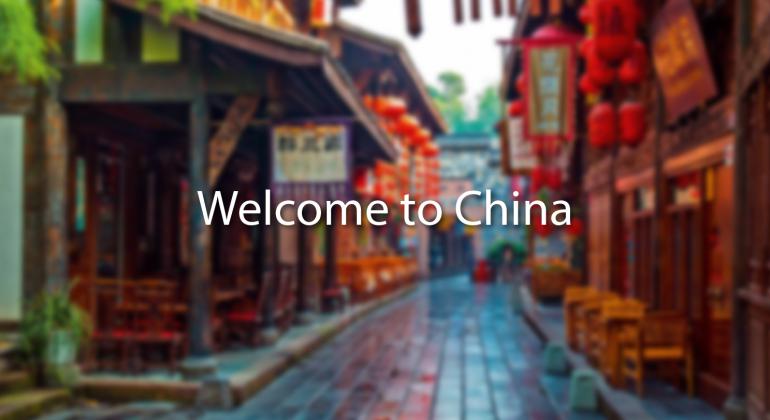 Suzhou, the "Venice of the East," is a city characterized by water. Canals, stone bridges, pagodas and exquisite gardens that date 1100 years back to the Song Dynasty, playfully intertwine throughout the Yangtze Delta to tumble onto the shores of Taihu Lake. It is with good reason that this southern city is one of China's key attractions.

For all its beguiling beauty, Suzhou also means business. To the east of the Old City lies Suzhou Industrial Park (SIP), a joint project between the Chinese and Singaporean governments. The SIP houses a high-tech export processing zone and a hi-tech industrial development zone, which now hosts 1500 foreign companies, 40 of which are Fortune 500.

The city also boasts one of the busiest train stations in China, with 139 trains stopping daily. Its location on the Jinghu Railway places it strategically between Nanjing and Shanghai, and its new G series high-speed train can whisk you to the latter in under 30 minutes.

The city has been prosperous and forward-looking throughout its 2500-year history, and that tradition continues today. The local government has promoted local farmers markets in which products are regularly tested for chemical residues; an increasing number of air pollution monitoring stations provide readily available data to Suzhou's citizens; and residents can now hire bikes by the hour, in a scheme similar to that of the novel Vélib bike hire initiative in Paris, France.

Suzhou is possibly one of China's easiest cities to live in, not only for its arresting beauty and rich culture but also for its strong sense of community. Here you can participate in a half marathon or a family marathon, take the kids to the Sci-Edu Innovation Park, go off-roading in dune buggies, or picnic by the lake.

You will find a thriving – and welcoming – foreign community that will make you feel instantly at home. Suzhou's fantastic selection of restaurants and bars guarantee to satisfy any craving, from TexMex, French, to Sushi, or live music to sports bars. If you prefer to go local, the city is famed for its mouth-watering Xiao Chi (literally 'small eats," similar to the French "amuse bouche"), which you can find in abundance in the street stalls. This convivial, progressive city is a highly agreeable home base within one of the world's most ancient and esoteric cultures.
What is special or unique about your city?

Suzhou is the largest economy in the Jiangsu province, accounting for 19.6% of the total provincial GDP. The Suzhou municipality consists of three cities: Changshu, Zhangjiagang and Kunshan, spanning an area of 8,488 sq. km. with a population of approximately 5.91 million of which 2.17 million live in the city proper.
Of the world's top 500 multinational companies, 85 of them already have presence in Suzhou, more than 30 have set up R&D centers there and these figures continue to grow. Suzhou SIP and SND are populated by many prominent companies, including Philips, Siemens, Kraft, Bosch and Samsung as well as many others. Suzhou's expatriate population now stands at approximately 20,000, with a high proportion of Japanese, Taiwanese, Singaporean and European expats.

What are a newcomer's first impressions of your city?

Most newcomers are struck by the abundance of traditional architecture, greenness of the city and the many canals and bridges lining the streets. Suzhou can also seem very crowded at times especially during peak tourist seasons. This is due to development restrictions in downtown, making Suzhou streets narrow and devoid of tall buildings.

Are these impressions likely to change?

Suzhou downtown – with all of the tourist attractions, old streets and buildings – is a poor representation of the city as a whole. Most foreigners reside in the industrial parks where the infrastructure is better developed and there is less traffic and less crowding. Many visitors have likened the Suzhou Industrial Park to living in Singapore; people have little need to venture out to the more chaotic center of the city.

What is the local language?

Natives to the city speak the local dialect. Everyone understands and nearly all speak standard
Mandarin as required by the government for state employees (police, health care workers, taxi drivers, etc.). In Suzhou, you are likely to encounter people that speak a little English, especially in tourist areas and the industrial parks.

How easily could I live in this city without knowing this language?
In Suzhou, English competency is among the best in mainland China. Staff in most hotels, for example, speak some English. Most other non-English speakers, such as taxi drivers, are becoming more accustomed to visitors, but are still only able to understand "yes", "no", "hello" and "good-bye."

Learning a few key Mandarin phrases definitely helps. Suzhou also has an extensive support network of long-term foreign residents. The hub is the Suzhou Expat Association; it offers mentoring and downloadable taxi cards from their website. Taxi cards are also available from most good real estate agencies.

What are good things to remember in order to avoid offending the other residents of this city?

It is advised to refrain from talking about certain political issues involving China.

When handing over a name card, use both hands at the same time. This is considered a sign of respect.

If you find yourself in a conflict situation, it is recommended that you persist calmly without raising your voice. Local residents tend to react to another's anger equally or more strongly. Loud voices are used quite frequently and often what sounds like an argument is just a lively discussion; for example, when bargaining for goods at a local market.

How might the local weather affect my daily life?

Suzhou is a comfortable place to live, experiencing mildly cold winters and humid summers. Its annual average temperature is 15.7°C. January is the coldest month, with temperatures averaging between 1°C and 8°C; July is the hottest month, with temperatures from 24°C to 36°C, although the high humidity can sometimes make the air feel much hotter.

Is there anything else I should know about the overall character of your city or its people?

Due to its proximity to Shanghai, Suzhou has reasonably liberal and forward-thinking residents. They welcome foreigners living in their city and are eager to learn more about international cultures.
Some of the less pleasant aspects one comes across include: spitting in public places, nose blowing without tissues, pushing on public transport and on the pavement (sidewalk) and not queuing in line.