RW Relocations: Dalian Movers, Dalian Moving Company, Dalian Relocation Company, Moving to Dalian
RapidWorld Relocations (RWR) has been offering professional removal services in China since 2006. With more than 14 years of experience, we have grown a mature operational system packing and protectiong your valuable belongings. We have also built a network with global quality partners to ensure smooth door to door moving services from China to the rest of the world.
Benefit from our Dalian office, we offer professional door to door moving services from Dalian to abroad, or from anywhere else to Dalian. Whether you are an expat moving to Dalian or local Dalian resident moving abroad, RapidWorld is the trustworthy Dalian moving company you are looking for.
Looking for Quality moving services in Dalian?
Submit a quote request, email us or call us at 86-21-5443-6852, and we will get back to you shortly.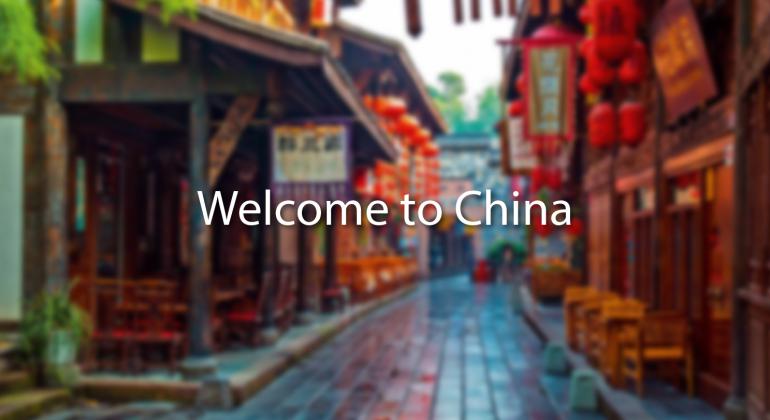 In a region famed for its apple and cherry orchards lies the coastal city of Dalian. The city is one of China's most heavily developed industrial areas and serves as an important international shipping center and logistics hub to North Asia.

Being an isthmus on the Liaoniang peninsular, Dalian is skirted on three sides by the sea. While beaches are largely inaccessible or non-existent due to the build out of port facilities and docksides, sand has been trucked in to provide a handful of beach areas. Unfortunately, a recent spate of oil and petrochemical spills has compromised the water quality considerably, making coastal swimming unadvisable.

The city's considerable traffic congestion is enough to discourage any foreigner from owning a car. Fortunately, the public transport is highly efficient, if a little overcrowded. The streetcars that run through the avenues of city central are quick, efficient and great fun to ride. If you prefer to eschew the streetcars and buses in favor of a taxi, you're in luck – they are abundant and cheap. While undulating terrain makes cycling around this city a challenge, electric bikes provide a readily available, silent and comfortable alternative.

Outside of office hours, Dalian offers plenty to see and do. The nearby temples are quite lovely and the surrounding mountains provide decent hiking (Forest Zoo, in particular). The city is punctuated with parks, open air markets and underground markets, and squares that often play host to impromptu fashion parades and ballroom dancing. An increasing number of bars and clubs provide locals and the growing expat community refuge from the bitterly cold temperatures and icy winds that drive residents indoors for most of the autumn, winter and spring.

As Dalian's importance grows, so too does its cultural calendar. The city is noted for hosting the Dalian International Fashion Festival (Dalian is renowned for its beautiful women – a high percentage of Chinese models originate from this city); the festival to greet New Year; and the International Locust Watching Festival, among others.

What is special or unique about your city?

Dalian is the governing sub-provincial city in the eastern Liaoning Province of Northeast China. Dalian is China's northern most ice-free seaport and considered one of China's most liveable cities. The city is a very popular destination among Chinese tourists and foreign visitors, especially from Japan, Korea and Russia. Its mild climate and multiple beaches as well as its importance in the modern history of China makes it an especially nice place to visit. Some of the most famous beaches are Tiger beach, Xinghai beach, Golden Pebble beach and Fujiazhuang beach.

Dalian is one of the few cities in China where there are not many bicycles and few motorcycles, because the area is full of slopes and the sale of motorcycles is prohibited. The number of cars on Dalian streets has increased dramatically in recent years, causing traffic jams. The city has a comprehensive bus system and an efficient light rail mass transit system, referred to as Qinggui, which connects Dalian Development Zone and Golden Pebble Beach with downtown Dalian.

Dalian has a modern and recently (2009) expanded international airport, Dalian Zhoushuizi International Airport, with direct flights to most major cities in China, and to selected cities in Japan, South Korea and Germany.

Xinghai Square, the Xinghai Conference Center, the Dalian World Expo Center and the hotels on Renmin road are places where Dalian's major annual events are being held:
Fireworks Displays (Chinese New Year, May _ 1 and October 1)
Dalian International Walking Festival (May)
Dalian Locust Flower Festival (May)
Dalian International Marathon (June)
China International Software & Information Service Fair (June)
Dalian International Beer Festival (July-August)
Dalian International Auto Show (August)
Dalian International Fashion Week (September)
What are a newcomer's first impressions of your city?
Dalian is considered a "model city" in China's urban planning since the mid-1990s. The city has inspired many other cities in their respective "make-overs". Dalian is considered one of the cleanest cities in China and frequently ranks as grade 2 for air pollution according to SEPA.

Are these impressions likely to change?

No, not in the near future.

What is the local language?

Mandarin (Putong Hua).

How easily could I live in this city without knowing this language?

Lots of the local people can speak English, Japanese and Chinese.

What are good things to remember in order to avoid offending the other residents of this city?

People in Dalian always are friendly.

How might the local weather affect my daily life?

You don't feel so hot in summer and cold in winter. It has a typical maritime climate.

Is there anything else I should know about the overall character of your city or its people?

Beautiful city and friendly people. People in Dalian welcome guests from all over the world. Local Dalian people like eating seafood and playing soccer.