Moving from China to the UK? Shipping Furniture & Personal Effects to UK?
RapidWorld Relocations is a leading international moving company in China with offices in Beijing, Guangzhou and Shanghai. 
Submit a quote request, email us or call us at 86-21-5443-6852, and we will get back to you shortly.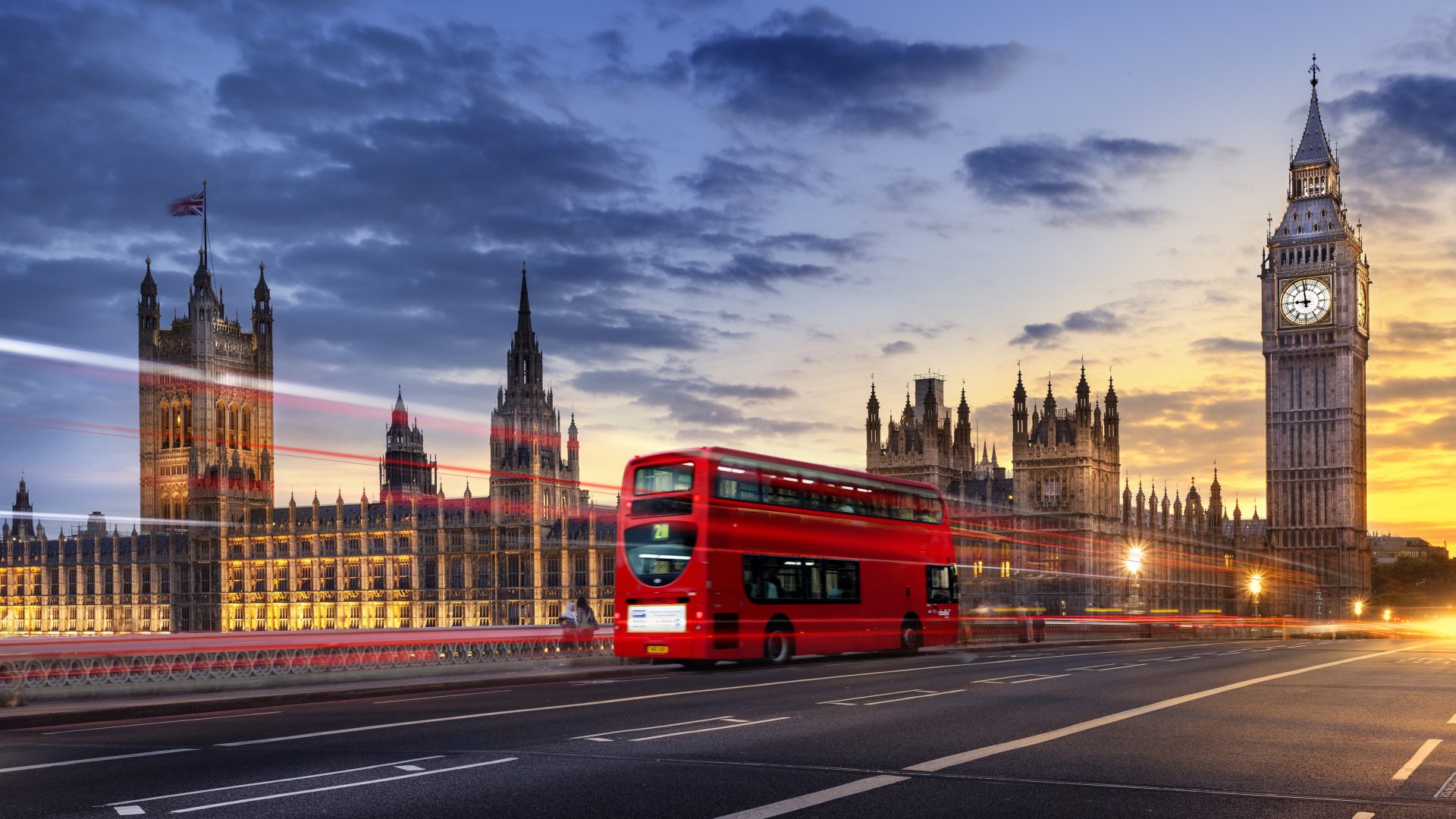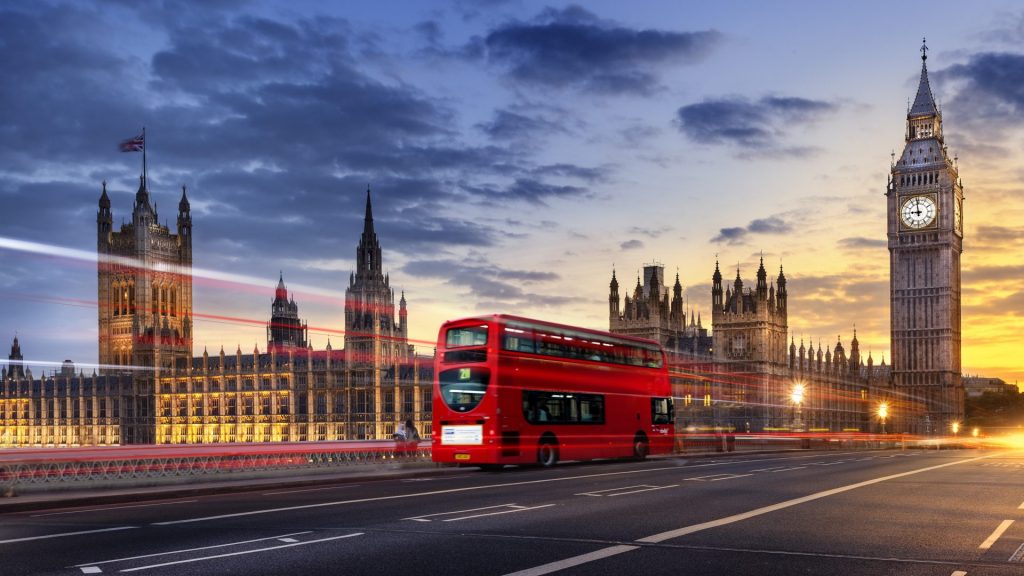 The United Kingdom consists of England, Scotland, Wales and Northern Ireland.
If you live within the EU you can move to the UK without too much red tape being involved. However, if you wish to move from China(outside the EU) then you will need official permission to enter and stay within the UK. This is not always forthcoming. Leave to stay for longer than six months is normally given for education purposes or if you are highly qualified in a profession such as medicine.
Here are five good reasons to move to the UK.
1. The economy. The United Kingdom's economy is huge. In fact, it's the sixth largest in the world and it has enjoyed steady economic growth until the current world economic downturn. In essence though, businesses are still growing and people are finding work.2. Education. If further education is your intention, then the UK has what you need. With some of the best universities in the world, including Cambridge and Oxford, the UK is highly regarded for higher education.3. Health care. Not every country in the world has a solid health care system. In fact, very few have a National Health Service like the UKs. If you are a legal resident in the UK you will have access to free health care.4. Culture. There are few places with such a rich culture as the UK. With its ethnic mix of population and a long and interesting history it is a fascinating place to explore.5. The UK is geographically well-placed. You'll be hard-pressed to find a better place than the UK for taking short trips overseas and to other countries. You can reach many European destinations in just a few hours from London, which makes it a great travel hub.
The UK's best locations
There are so many great towns and cities throughout the United Kingdom that it can be hard to choose. But, if you are thinking of moving to the UK, here are five great locations you can consider. 1. Oxford. This busy university town is renowned for its architecture and the excellence of its university. The average price of a home in this city is about £396,000. If you cannot accommodate all of your belongings straight away consider storage Oxford as a temporary home for them.
2. Canterbury. Make your own Canterbury tales by moving to this city, just 55 miles south-east of London. Enjoy the perfect mix of the nearby coast, countryside, and the city. This very appealing is known for its theatre and music. The average price of a home in Canterbury is about £242,761.
3. Torquay. Never heard of the seaside resort of Torquay? Don't worry, not many people outside the UK have heard of it either. It's a stylish area with a touch of continental class and an overall Mediterranean feel. Enjoy palm trees and a lively seafront and relax in the coastal lifestyle. Homes here cost about £192,917.
4. Brighton and Hove. A laid back and colourful city, Brighton not only attracts thousands of tourists, but also many people who want to become permanent residents. Because it is a compact town, it's easy to get around. Average home prices are about £250,011.
5. York. The ancient city of York has been a coveted destination for centuries. Filled with impressive medieval architecture and narrow cobblestoned streets, York is like few other cities in the world. The average home price is about £185,801.
When it comes to the actual move to the UK, there is a process that is long established and RapidWorld is able to help you resolve any issues. From arranging visas, finding properties and school places, to helping you decide what to take, packing it and shipping it to your new home, you won't be alone. Our services cover whole China span including Beijing, Shanghai, Guangzhou, Shenzhen, Tianjin, Wuhan, Hangzhou, Suzhou, Guilin, Guiyang, Xiamen, Jinan, Nanchang, Changchun, Harbin, etc. We can move you to everywhere in UK including London, Leeds, Manchester, Birmingham, Aberdeen, Bristol, etc. Here below are some important information regarding moving personal used household goods and effects to UK. Please feel free to contact us should you have any question.

PROHIBITED ITEMS
• Firearms (including gas pistols, electric shock batons and similar weapons), ammunition and explosives, (including fireworks). All firearms will be inspected at port of entry, which will incur excessive customs inspection fees and devanning costs. The Netherlands have an agreement with the UK in that containers which contain firearms transshipped via the Netherlands will not be moved under bond to the UK.• Controlled drugs
• Indecent or obscene video cassettes, films, books, magazines and other articles
• Horror comics
• Flick knives, butterfly knives and certain other offensive weapons and some martial arts weapons
• Counterfeit currency
• Radio transmitters (walkie talkies, citizen band radios, cordless telephones, etc. not approved for use in the UK
• Meat and poultry. Many other animal products are prohibited or restricted
• Plants and plant produce including trees and shrubs, potatoes and certain other vegetables, fruit, bulb and seeds are prohibited for entry in a personal effects shipment.

RESTRICTED ITEMS

• Alcohol. There is no duty free allowance for alcohol contained within an unaccompanied shipment. All alcohol is subject to duty and VAT and must be itemised separately on an Alcohol List, which must be attached to the TOR request.
• Animals and birds, whether dead or alive e.g. stuffed parts and articles derived from protected species including fur skins, ivory, reptile leather and goods made from them.
• ALL TYPES OF FOOD STUFF – Food stuffs are often subject to inspections which can lead to lengthy delays in arranging release and considerable additional cost. SOME PORTS ARE NOW FUMIGATING CONTAINERS WITH FOOD STUFFS WHICH CAN LEAD TO CONSIDERABLE DELAYS AND ADDITIONAL CHARGES PLEASE AVOID IMPORTATION OF FOOD STUFFS WHENEVER POSSIBLE.

IMPORTATION OF CIGARS: The importation of all types of cigar carries an excise duty and import duty charge which is calculated based on the weight / length and value. The normal rate of import duty is 26% which is calculated on the total value of the cigars. Excise/ import duty / VAT are subject to change.

DOCUMENTS REQUIRED
NEW UK customs practice on TOR

For long, UK customs had been using various forms for importing different categories of personal belongings into UK as for personal use or possession.

Those forms are,
o Import and Export: bringing personal belongings to UK from outside the European Community (C3)
o Import and Export: bringing your pet to the UK from outside the EC (C5)
o Import and export: import of private motor vehicle from outside the EC (C104A)
o Import and export: import of private vessel from outside the EC (C104A Vessels)

The purpose of having pets, private motor vehicle and vessels clearly categorized out of "personal belongings" was to better manage the customs & tax practice for these special items and filter important statistics data for strategic plans. However, the forms have for sure caused some confusions among people (including customs officials themselves). For instance, an individual that is going back home and bringing a household goods shipment, a dog and a motor vehicle would have to fill out 3 different forms with some information such as his name, ID info, address, etc. triplicated. This also means 3 different customs officials would have to inspect the forms at 3 different time situation, very obviously a waste of time and resources.
They have now put an end to it by publishing this new regulation.

Since January, 2017, these forms won't be in use anymore. For those who are transferring their residences from outside of EU to the UK and seeking customs duties & tax relief on their personal belongings, now have a general application procedure regardless of what they are transferring with.
It is a simple 3 steps procedure.

Step 1:
Make an application to HMRC using the online form, link below.
https://www.gov.uk/government/publications/application-for-transfer-of-residence-tor-relief-tor01
You must complete the form and send it by post or Email (nch.tor@hmrc.gsi.gov.uk) with supporting documents.

Step 2:
The government will inspect the forms and documents and if approved, each client will then be given an unique code to allow them customs clearance.

Step 3:
Give that code to your moving company or UK customs directly if you will DIY the removals.

**Although the convenience of this new policy, we are notified by our UK partners that UK customs are now having a backlog of online applications during this transition period, and delays are expected. In order not to cause any delays or costs to your shipments, please apply for the code A.S.A.P.

Contact RapidWorld for help if you have any problem filling out the forms or any problem associated with the procedure.

CLEARANCE PROCEDURES

Customs clearance times

| | | |
| --- | --- | --- |
| Air Shipments | Surface Shipment (FCL) | Surface Shipment (LCL) |
| 2-5 working days | 2-5 working days | 5-10 working days |
Above times are estimates only and on the basis that all required documents are available and in order. Actual time for customs clearance may be subject to change. For more information please contact destination office.

Customs and quarantine procedures

See customs clearance procedures

Above times are estimates only and on the basis that all required documents are available and in order. Actual time for customs clearance may be subject to change. For more information please contact RapidWorld.