RW Relocations: Shanghai Movers, Shanghai Moving Company, Shanghai Relocation Company, Moving to Shanghai
Benefit from our Shanghai office, we offer professional door to door moving services from Shanghai to abroad, or from anywhere else to Shanghai. Whether you are an expat moving to Shanghai or local Shanghai resident moving abroad, RapidWorld is the trustworthy Shanghai moving company you are looking for.
Looking for Quality moving services in Shanghai? Submit a quote request, email us or call us at 86-21-5443-6852, and we will get back to you shortly.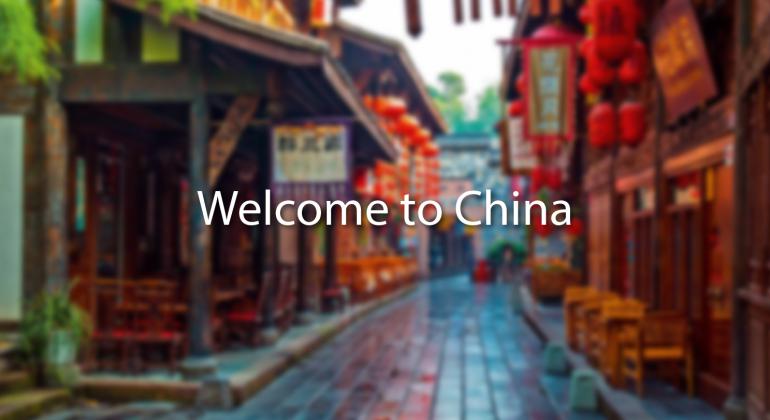 Shanghai, the world's most populated city, lounges in the sprawling Yangtse Delta. Having shaken off the vestiges of its opium-tinged 1930s heyday, Shanghai has moved at lightning speed to establish itself as China's commerce, fashion, finance, media, technology and transport hub. Today, it is the busiest container port in the world.
The city's famous Pudong district (a product of intensive construction during the 1990s) is the pounding heart of this economic powerhouse. It houses no fewer than 787 financial institutions, including the Shanghai Stock and Futures Exchanges. With over 30 universities and colleges, and with the country's highest ranking for academic performance, Shanghai is also a major center for education.
Shanghai hasn't slotted into China's economic pole position by sheer serendipity; the city has a serious work ethic and long office hours are considered the norm. The high-paced office environment is matched by a "play hard" downtime; the city boasts a fantastic after-hours scene of chic bars and clubs to help you unwind from the office.
Shanghai is by far China's most cosmopolitan city. It offers a banquet of distinct international flavors that can be found throughout the city's unique districts. However, despite its massive growth and the fact that it is home to more than 400,000 foreigners, very few Shanghainese speak English. To further complicate matters, as with many other regions in China, the local dialect is unique to the area. If you learned Mandarin elsewhere, it will be of limited use to you here. It's worth taking a crash course in the dialect or, at the very least, keeping a local phrasebook at hand.
For what it lacks in language skills, the city makes up for in many other ways. Finding international creature comforts, for example, is considerably easy. The city boasts a growing number of stores, such as City Super, Freshmart and Feidan that stock anything from your daily bread to international premium products. Shanghai's fast-growing expat community and its plethora of international recreation clubs and international schools will ensure that your integration into Shanghai is remarkably smooth.
What is special or unique about your city?
Shanghai has been called the Paris of the East and the Pearl of the Orient. Rich with history, Shanghai first opened its door to foreigners for trade in the 1840s. The resulting international community contributed to Shanghai's unique character, architecture, fashion and food. The Japanese invasion of 1937 forced most of the foreigners to flee the city and it would be 50 years before international influences would return to this alluring metropolis.

What are a newcomer's first impressions of your city?
Initially, most newcomers are struck by the city's vastness, the pace of development, the population density and the chaos and energy of the city. There is a feeling that Shanghai is a city on the move, developing at a fast pace.
It is more modern than some may imagine. Skyscrapers stand in stark contrast next to old communist dwellings, giving the city a sense of time and change.

Are these impressions likely to change?
The look and feel of the city can be deceptive. Many things do not get done as quickly or work as reliably as in a western country. The "bright lights, big city" image of Shanghai tends to give a much better surface impression than the reality of daily life. However, Shanghai is constantly changing and improving its modern facilities to better suit Western interests.

What is the local language?
Natives to the city speak Shanghainese, the local dialect. Everyone understands and nearly all speak standard Mandarin, as required by the government for state employees (police, healthcare workers, taxi drivers, etc.).

How easily could I live in this city without knowing this language?
In Shanghai, English competency is probably the best in mainland China. Staff in most hotels, for example, speak English very well. Most other non-English speakers such as taxi drivers are getting used to visitors, but are still only able to understand "yes", "no", "hello" and "good-bye."
Learning a few key Mandarin phrases definitely helps.

What are good things to remember in order to avoid offending the other residents of this city?
It is advised to refrain from talking about certain political issues involving China.
When handing over a name card, use both hands at the same time. This is considered a sign of respect.
If you find yourself in a conflict situation, it is recommended that you persist calmly without raising your voice. Local residents tend to react to another's anger equally or more strongly. Loud voices are used quite frequently and often what sounds like an argument is just a lively discussion; for example, when bargaining for goods at a local market.

How might the local weather affect my daily life?
There is a wide range of weather in Shanghai, so you need to prepare for cold damp winters as well as hot, sweaty summers.

Is there anything else I should know about the overall character of your city or its people?
Relative to other parts of mainland China, Shanghai is known for having liberal and forward-thinking residents. They welcome foreigners living in their city and are eager to learn more about international cultures. Shanghainese are also renowned for their business acumen and their negotiating skills. They can be western in their fashion, pursuit of material items and monumental drive for success. Some of the less pleasant aspects one comes across include: spitting in public places, nose blowing without tissues and pushing on public transport and on the pavement (sidewalk). Pushing remains quite widespread, but the former two are on the decline, although still common in rural areas. One could almost call Shanghai a cross between the greater freedoms of Hong Kong (for example, more colorful clothing) and the restrictions of the mainland.

#Shanghai Movers