RW Relocations: Nanjing Movers, Nanjing Moving Company, Nanjing Relocation Company, Moving to Nanjing
RapidWorld Relocations (RWR) has been offering professional removal services in China since 2006. With more than 14 years of experience, we have grown a mature operational system packing and protectiong your valuable belongings. We have also built a network with global quality partners to ensure smooth door to door moving services from China to the rest of the world.
Benefit from our Nanjing office, we offer professional door to door moving services from Nanjing to abroad, or from anywhere else to Nanjing. Whether you are an expat moving to Nanjing or local Nanjing resident moving abroad, RapidWorld is the trustworthy Nanjing moving company you are looking for.
Looking for Quality moving services in Nanjing? 
Submit a quote request, email us or call us at 86-21-5443-6852, and we will get back to you shortly.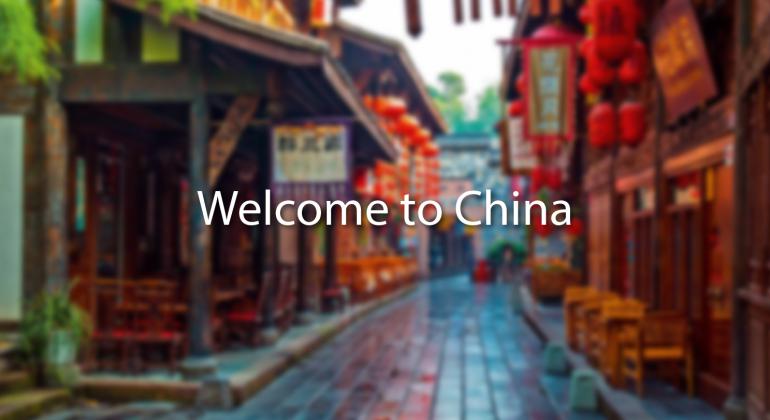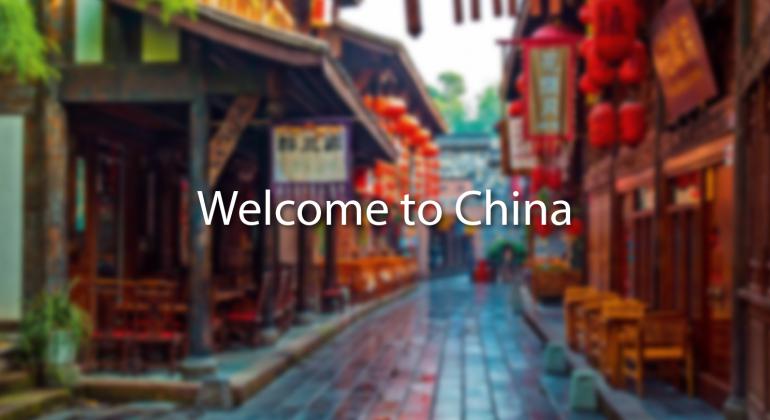 Carved into the banks of the Qinhai River in the Yangtse Delta, is Nanjing, present day capital of Jiangsu province. The colored lanterns of the Qinhai River boats are redolent of a history that meanders several millennia, as far back as 400BC.

A crossroads of modernity and history, Nanjing is one of few Chinese cities to have truly preserved its cultural heritage. As one of China's Four Great Ancient Capitals, you can still appreciate towering pagodas and Confucian temples dating back to the Song Dynasty (9th-12th centuries). You can also find well-preserved Ming-dynasty gardens and streets rebuilt in the style of the era.

In spring, the city bursts into breathtaking color. Nanjing's passion for plums spans no fewer than six Dynasties, and is evident in its numerous plum orchards – most notably Plum Mountain, the country's largest plantation. The pink and white spring blossom entices Nanjing's residents' outdoors to enjoy the city's expansive outdoor parks, lakes and hiking paths. Boats dot the idyllic Xuanwu Lake and families and couples stroll idyllic, tree lined paths and rolling parklands that span several islands, extending out into the heart of the lake.

Summer, however, sees temperatures soar to unbearable heights, earning the city the moniker 'Hot Pot of China'. In these months, locals and foreigners alike head for cooler climes.

Nanjing is one of China's few truly international cities. Here you will find a thriving – and incredibly friendly – expatriate community. Many are 'lifers', too enthralled with the city to leave. In Nanjing you can fully immerse yourself in China's rich culture, or feel completely at home among expats.

Eating out is easy and fun; you can either opt for mouthwatering local fare, such as roadside brochettes, or local dishes of fried mushrooms and Qiezi (eggplant); or plump for a well-rounded selection of international restaurants, fast food chains and bars selling pub grub. Delicatessens selling decent sandwiches are also easy to find around the university district. For a night out, head for the 1912 District where you can find a satisfying selection of small and chic bars.

The Nanjing International airport currently links the city to all other major Chinese and Asian cities and a handful of European cities. A high-speed train links it to Shanghai and Shenzhen. Then of course, you could opt for a slower pace; hit the Yangtse and go to Shanghai by boat.

What is special or unique about your city?

Nanjing has a rich history and was the backdrop for many historically important episodes in our world.

It was the ancient capital of China. It was also home to at least six dynasties in China until 1911 when Dr. Sun Yat-Sen and his followers overthrew the Qing Dynasty.

Presently, the reason most people choose to live in Nanjing is the vast contrast between other Chinese cities. Nanjing offers a combination of a historical city, rich in culture and tradition with a burgeoning modern city with international companies, a variety of restaurants, department stores featuring fashionable styles, and safe Western-style housing that is both affordable and comfortable to inhabit.

What are a newcomer's first impressions of your city?

Many newcomers to Nanjing are surprised by the development the city is experiencing, the multitude of historical buildings, the more relaxed and slower pace of Nanjing, the lack of cleanliness in public areas and a disregard for hygiene.

Are these impressions likely to change?

Although Nanjing is developing at an enormous pace and new buildings are being constructed daily, the pace of life and work will continue to be slower than most first-tier cities in China and abroad due to the difference in culture and mentality. The hygiene in Nanjing appears to be improving in areas catering to Westerners such as restaurants and bars, but the lack of education seems to slow this process.

What is the local language?

Natives to the city speak Nanjingese, the local dialect. Most people understand and nearly all speak standard Mandarin – as required by the government for state employees (police, health care workers, taxi drivers, etc.)

How easily could I live in this city without knowing this language?

Unlike Beijing and Shanghai, a person living in Nanjing may experience some difficulties if they do not have knowledge of the language or have assistance from a local Chinese person in such cases of banking matters, public transportation, shopping for items at a local store, etc., but overall the Chinese people are very patient and accommodating to foreigners with the most basic Chinese vocabulary. Learning a few key Mandarin phrases definitely helps.

What are good things to remember in order to avoid offending the other residents of this city?

It would be advisable to steer clear of talking about certain political issues involving China.

When handing over a name card, do so using both hands at the same time. This is a sign of respect.
If you find yourself in a conflict situation, a better way to get what you want is not to raise your voice but to calmly persist. Local residents tend to react to another's anger equally or more strongly. Loud voices are used quite frequently and often what sounds like an argument is just a lively discussion – for example, when bargaining for goods at a local market.

How might the local weather affect my daily life?

Nanjing has four distinct seasons. Spring and fall are the most comfortable and this is when most people usually enjoy their outdoor activities.

Nanjing has a reputation as being one of the "four furnaces" in China or one of the four hottest cities.

The summer is hot, very humid, and uncomfortable. Fortunately, many supermarkets, international hotels, department stores, restaurants and bars frequented by foreigners have central air-conditioning.

Winter in Nanjing is cold but has very few days of snowfall.

Is there anything else I should know about the overall character of your city or its people

Nanjing's pace of life is slower and the people are more relaxed compared to China's first-tier cities.

The people may not be as "sophisticated" in the international arena as people in these aforementioned cities. It may take some time to secure close relationships with local people, but once you are able to form a bonding personal relationship you will enjoy that relationship for a long period of time.

Some of the less pleasant aspects you may come across include: spitting in public places, nose blowing without tissues, blatantly staring at outsiders, not waiting in a line, etc.