Moving from China to Hungary? Shipping Furniture & Personal Effects to Hungary?
RapidWorld Relocations is a leading international moving company in China with offices in Beijing, Guangzhou and Shanghai.
We have been conducting international moves from China to Hungary for many years and accumulated vast experiences in terms of customs requirements, paperwork requirements and packing the goods in a way of considering all the possible handling that would happen on the goods during the transportation/trans-shipment.
Are you moving to Hungary from China? are you looking for professional moving company in China?
Submit a quote request, email us or call us at 86-21-5443-6852, and we will get back to you shortly.
Moving to Hungary.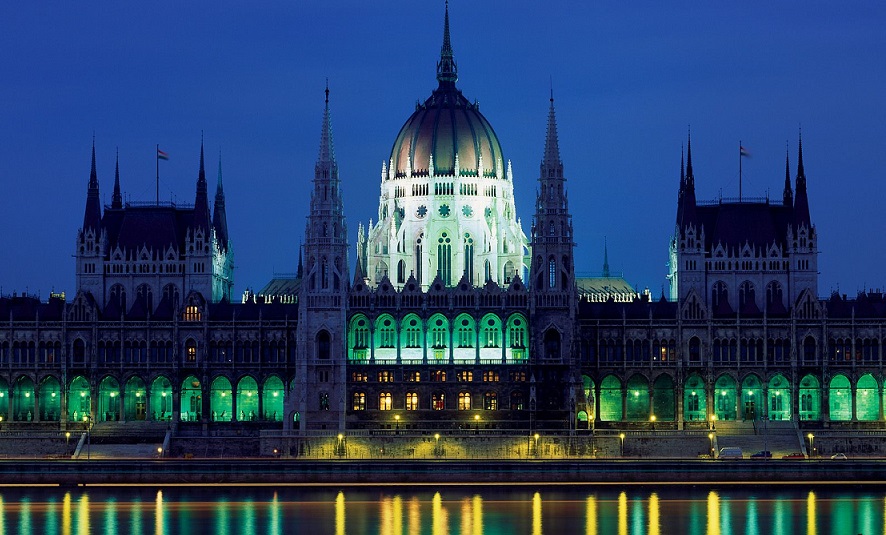 Hungary is a unitary parliamentary republic in Central Europe. It covers an area of 93,030 square kilometres (35,920 sq mi), situated in the Carpathian Basin, and is bordered by Slovakia to the north, Romania to the east, Serbia to the south, Croatia to the southwest, Slovenia to the west, Austria to the northwest, and Ukraine to the northeast. With about 10 million inhabitants, Hungary is a medium-sized member state of the European Union. The official language is Hungarian, which is the most widely spoken Uralic language in the world. Hungary's capital and its largest city and metropolis is Budapest, a significant economic hub, classified as a leading global city. Major urban areas include Debrecen, Szeged, Miskolc, Pécs and Győr.
Following centuries of successive habitation by Celts, Romans, West Slavs, Gepids and Avars, the foundation of Hungary was laid in the late 9th century by the Hungarian grand prince Árpád in the conquest of the Carpathian Basin. His great-grandson Stephen I ascended the throne in 1000, converting the country to a Christian kingdom. By the 12th century, Hungary became a middle power within the Western world, reaching a golden age by the 15th century. Following the Battle of Mohács in 1526 and about 150 years of partial Ottoman occupation (1541–1699), Hungary came under Habsburg rule, and later formed the great power Austro–Hungarian Empire together with Austria. Hungary's current borders were established in 1920 by the Treaty of Trianon after World War I, when the country lost 71% of its territory, 58% of its population, and 32% of ethnic Hungarians. Following the interwar period, Hungary joined the Axis Powers in World War II, suffering significant damage and casualties. Hungary became a satellite state of the Soviet Union, which contributed to the establishment of a socialist republic spanning four decades (1947–1989). The country gained widespread international attention regarding the Revolution of 1956 and the seminal opening of its previously-restricted border with Austria in 1989, which accelerated the collapse of the Eastern Bloc. On 23 October 1989, Hungary again became a democratic parliamentary republic. In the 21st century, Hungary is a middle power and has the world's 57th largest economy by nominal GDP, as well as the 58th largest by PPP, out of 191 countries measured by IMF. As a substantial actor in several industrial and technological sectors, it is the world's 35th largest exporter and 34th largest importer of goods. Hungary is an OECD high-income economy with a very high standard of living. It keeps up a social security and universal health care system, and a tuition-free university education. Hungary performs well in international rankings: it is 20th in quality of life, 24th in Good Country Index, 28th in inequality-adjusted human development, 32nd in the Social Progress Index, 33rd in Global Innovation Index and ranks as the 15th safest country in the world. Hungary joined the European Union in 2004 and has been part of the Schengen Area since 2007. Hungary is a member of the United Nations, NATO, WTO, World Bank, the AIIB, the Council of Europe, the Visegrád Group and more. Well known for its rich cultural history, Hungary has contributed significantly to arts, music, literature, sports and science and technology. Hungary is the 11th most popular country as a tourist destination in Europe, attracting 14.3 million international tourists in 2015. It is home to the largest thermal water cave system and the second largest thermal lake in the world, the largest lake in Central Europe and the largest natural grasslands in Europe. The culture of Hungary varies across Hungary, starting from the capital city of Budapest on the Danube, to the Great Plains bordering Ukraine. Hungary has a rich folk crafts tradition, for example: embroidery, decorated pottery and carvings. Hungarian music ranges from the rhapsodies of Franz Liszt and folk music to modern songs influenced by folk music and Roma music. Hungary has a rich and colorful literature with many poets and writers although not many are known abroad due to the limited prevalence of the Hungarian language. Some noted authors include Sándor Márai and Imre Kertész, who have been gaining acclaim in recent decades. János Kodolányi was well known in Italy and Finland in the mid-20th century. Imre Kertész won the Nobel Prize in Literature in 2002. Péter Esterházy is popular in Austria and Germany, and Magda Szabó has recently become well known in Europe as well.

When it comes to moving to Hungary, there is a process that is long established and RapidWorld is able to help you resolve any issues. From arranging visas, finding properties and school places, to helping you decide what to take, packing it and shipping it to your new home, you won't be alone. Our services cover whole China span including Beijing, Shanghai, Guangzhou, Shenzhen, Tianjin, Wuhan, Hangzhou, Suzhou, Guilin, Guiyang, Xiamen, Jinan, Nanchang, Changchun, Harbin, etc. We can move you to everywhere in Hungary including Budapest, Debrecen, Szeged, Miskolc, Pecs, Gyor, etc. Here below are some important information regarding moving personal used household goods and effects to Hungary. Please feel free to contact us should you have any question.

PROHIBITED ITEMS

The following is not permitted into Hungary and if included in shipments will result in seizure of all prohibited items and possible legal penalties against the shipper:
-Controlled Drugs/Narcotics-Indecent or obscene video cassettes, films, books, magazines and other articles-Firearms, weapons (including gas pistols, electric shoch batons and similar weapons), ammunition and explosives (including fireworks) RESTRICTED ITEMS
The following items are restricted for import :-Alcohol. Tax free allowance is granted only for 1 (one) bottle of wine by shipment. For the rest, tax is over 100%, plus VAT (20%)-Tobacco.-Non conserved foods
Cultural items :Photographs of EVERY cultural items (picture including paintings and sculpture) should be sent with the shipping documents. They will be atached to the import customs documents. This will allow trouble free re-exportation.

DOCUMENTS REQUIRED
Copy of customer's passport
Signed 2 powers of attorney in attachment (please sign above képviselt személy)
Copy of Hungarian ID card, address card and tax card
Copy of any documents stating that the customer lived outside European Union, the last 12 months. It could be electricty or gas bills, accomodation rental contract. This is to avoid payment of taxes and duties
Copy of work certificate from the company (official paper from the company) It must include: with the exact dates of working, address in abroad
Copy of your valued inventory list of your goods. (if you did an inventory list for the insurance, it will be fine).
Delivery address in Budapest (if unknown yet, then later)
Signed declaration and declaration of value in attachment (please sign above nyilatkozat , értéknyilatkozat)
Copy of the residence permit.
Copy of the attestation the residence. – in Switzerland
DIPLOMATSShipments for foreign diplomats are duty free if Hungary has a joint agreement with the origin country. However, customs are authorized to inspect goods at the home residence, even if all relevant documentation has been provided as the carrier cannot guarantee clearance at border.

CLEARANCE PROCEDURES

To refrain from incurring any demurrage or detention charges at POE/ AOE, please ensure the shipment is not dispatched until all necessary documentation has arrived at the destination branch for clearance. In this instance, the destination branch pass these charges back to origin.


Customs clearance times

| | | |
| --- | --- | --- |
| Air Shipments | Surface Shipment (FCL) | Surface Shipment (LCL) |
| 3-5 working days | 3-5 working days | 5-10 working days |
Above times are estimates only and on the basis that all required documents are available and in order. Actual time for customs clearance may be subject to change. For more information please contact destination office.

Customs and quarantine procedures

Hungarian customs is increasing the practice of physical inspection out of the concern on the terrorism acts. However, it is still a random act so far. Inspection would involve additional customs fees and handling fees.
Delivery in Budapest town
Like a lot of old cities in Europe, Budapest Center was never designed for cars and trucks traffic. Then, a very heavy parking permit system has to be complied to in case of move to the Center of town. Moreover, many expats live in the hilly part of the town, where access for a container is not always possible. Any expense incurred to perform the move properly (including shuttle car) will be charged to the origin agent or the shipper.
Above times are estimates only and on the basis that all required documents are available and in order. Actual time for customs clearance may be subject to change. For more information please contact RapidWorld.