RW Relocations: Beijing Movers, Beijing Moving Company, Beijing Relocation Company, Moving to Beijing
Benefit from our Beijing office, we offer professional door to door moving services from Beijing to abroad, or from anywhere else to Beijing. Whether you are an expat moving to Beijing or local Beijing resident moving abroad, RapidWorld is the trustworthy Beijing moving company you are looking for.
Looking for Quality moving services in Beijing? 
Submit a quote request, email us or call us at 86-21-5443-6852, and we will get back to you shortly.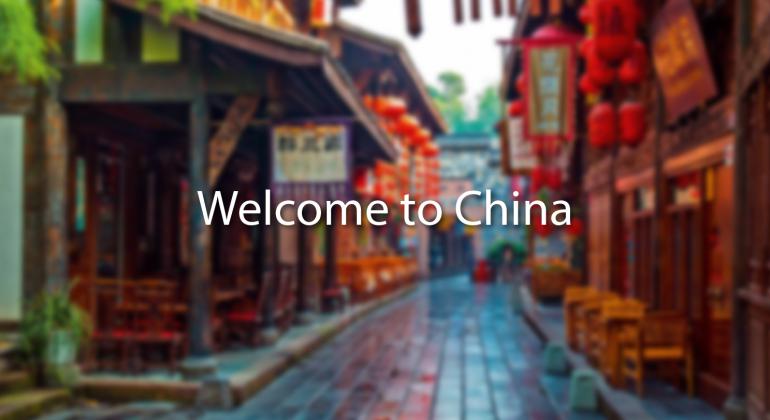 Beijing, capital of the People's Republic of China, is one of the world's most populated and fastest growing cities. Although virtually unrecognizable from one decade to the next, some of Beijing's wonderfully unique characteristics have endured.
As dusk falls and rush hour commences, tens of thousands of bicycles mob the city's streets (roughly 20% of Beijing's residents commute by bike). In spring, Beijing's parks and universities burst into color with a proliferation of pink and white plum blossom. Storefronts are filled to bursting with Yue Bing (mooncakes) during the Mid-Autumn Festival, and the winding streets of its historical Hutong districts provide a taster of the Beijing of yesteryear—though these are sadly disappearing.
Even as quickly as the city remodels itself as a futurist hub, you can behold its ancient heritage in the Imperial architecture of the Forbidden City and the Summer Palace. Beijing city radiates out from its famed Tian'anmen (Heavenly Peace Gates) district in concentric ring roads – six in all, extending 20 kilometers from the city center.
Fifteen years ago, you would have struggled to live in Beijing without a working knowledge of Mandarin. These days, however, Beijing's younger generation prides itself on speaking English, making the city far more accessible, and an increasing number of foreign companies operating in the city lend it a decidedly cosmopolitan feel. These days, international luxuries such as fine wines and cheeses are fairly easy to find, though of course at a premium.
Going local is, more often than not, a rewarding adventure. The local beers and bai jiu (high proof rice wine), mouthwatering 'jiaozi' (Beijing-style dumplings), and sumptuous Beijing Kaoya (its famed orange duck) are unbeatable—both on quality and price. The city is steeped in culture, not least in its tearooms and tea ceremonies. Savoring the staggering selection of teas will become a relished ritual.
While a taste for Chinese opera may take some acquiring, the rest of the city's cultural calendar is filled to bursting. International jazz and performing arts festivals, a plethora of fantastic galleries, historic sites (not least the Great Wall), parks with lakes that can be sailed in during summer and skated upon during winter…there is no shortage of activities that will leave a lasting impression of your stay, be it short or long-term, here in the Northern Capital.


What is special or unique about your city?
The urban landscape has been changed dramatically after 2008 Olympics, as roads have been widened or added. Five-star hotels, state-of-the-art business centers and public transport are also among Beijing's improvements. The cultural scene is broadening too, with international galleries setting up and a wider range of entertainment becoming increasingly available.
Beijing is a city of stark, and often surreal, contrasts. It is simultaneously smartly cosmopolitan and charmingly provincial, cutting-edge and gently timeless.


What are a newcomer's first impressions of your city?
Beijing is a big city with a lot of ongoing development. It is also a food lover's paradise, offering the finest cuisines of East and West. Beijing also has a thriving live music scene and is turning into a shopper's paradise.

Are these impressions likely to change?
No.


What is the local language?
Mandarin (Putong Hua).


How easily could I live in this city without knowing this language?
Learning English is gaining popularity with the younger generation, so it is not at all difficult to live in Beijing without knowing the local language, however basic knowledge is recommended and helpful.
What are good things to remember in order to avoid offending the other residents of this city?
Avoid saying the number 'two hundred and fifty' (250) in Mandarin to the local residents. It is taken as an offensive phrase.


How might the local weather affect my daily life?
You will experience four seasons in Beijing. Winter can be pretty cold, with temperatures hitting a low of minus 15 degrees Celsius. Summers can be hot, with temperatures hitting 40 degrees Celsius.
Spring and autumn are usually the most pleasant seasons of the year.


Is there anything else I should know about the overall character of your city or its people?
Beijing is vibrant and lively. Its people are friendly and always helpful—especially toward foreigners.