RW Relocations: Tianjin Movers, Tianjin Moving Company, Tianjin Relocation Company, Moving to Tianjin
RapidWorld Relocations (RWR) has been offering professional removal services in China since 2006. With more than 14 years of experience, we have grown a mature operational system packing and protectiong your valuable belongings. We have also built a network with global quality partners to ensure smooth door to door moving services from China to the rest of the world.
Benefit from our Beijing office, we offer professional door to door moving services from Tianjin to abroad, or from anywhere else to Tianjin. Whether you are an expat moving to Tianjin or local Tianjin resident moving abroad, RapidWorld is the trustworthy Tianjin moving company you are looking for.
Looking for Quality moving services in Tianjin? Submit a quote request, email us or call us at 86-21-5443-6852, and we will get back to you shortly.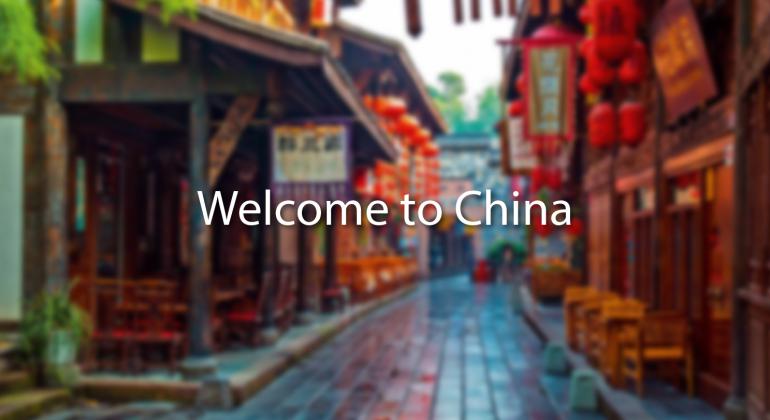 Tianjin, roughly an hour by train southeast of Beijing, is the face China strives to present to the rest of the world: a progressive, high-tech manufacturing center and foreign investment magnet. The city already boasts a presence from more than half of the Fortune 500 companies and is Beijing's test-bed for financial reforms and free-market policies.
Tianjin is also Beijing's proving ground for China's first Eco-City, a blueprint for the country's future urbanization. Slated for completion by 2020, Tianjin Eco-City's pedestrian-friendly layout will house 350,000 residents in water and energy efficient buildings, served by carbon-smart transport systems. More prosaically, Tianjin was the 2012 meeting place of the World Economic Forum's Annual Meeting of the New Champions, underscoring its growing international importance. The city is also vying for a leadership role in cloud computing; its Binhai New Area is establishing a cloud-computing park, backed by its resident supercomputer: the Tianhe A1 (formerly the world's fastest supercomputer).
Putting business aside, this city is famed for its passion for snacking. Tianjin is a city of foodies at heart and it would be remiss of you not to sample some of China's favorite munchies during your stay here. Try the sumptuous Goubuli Baozi (steamed bun, with a filling), Maobuwen Jiaozi (tasty steamed dumplings), and Erduoyan (mouth-watering fried rice cakes). To sample Tianjin's full complement of appetizers, head for its widely famed Nanshi Food Street.
Dining out locally is a real treat in Tianjin. If you are in the mood for a banquet, it is worth seeking out the city's long, covered alleyway of Shipin Jie ("Food Street"), which boasts more than 50 different restaurants jostling for business. Here you'll find anything from soup to snake on the menu. The less adventurous should make for Fukang Lu, where you'll find TGI Friday's and other western chains offering the usual burgers, steaks, pasta, chicken and seafood.
The thriving foreign community in Tianjin is in part made up by the overspill from neighboring Beijing. The city's carapace of European architecture juxtaposed with bold modern glass Chinese monoliths is indicative of its residents: Chinese and foreigners rubbing shoulders, comfortably co-existing in very separate worlds.
What is special or unique about your city?
Tianjin is one of the four municipalities in China. It is only 27 minutes from Tianjin to Beijing by train, so Tianjin is regarded as the backyard garden of Beijing. In recent years, Tianjin has received increased attention from both tourists at home and abroad because of its centuries-old history and ascendant location. In addition, the established and growing Tianjin Economic and Technological Development Area (TEDA) boosts the city and makes it even more amazing.
What are a newcomer's first impressions of your city?
Tianjin is an ancient city of rich history and culture mixed with modern, as well as a lot of ongoing development. Some of the more traditional culture in Tianjin is very distinctive and interesting, such as "Tianjin Xiangsheng" performances.
Are these impressions likely to change?
No, they are not likely to change.
What is the local language?
Mandarin and the local Tianjin dialect, referred to as Tianjin Hua.
How easily could I live in this city without knowing this language?
Learning English is gaining popularity with the younger generation in China, so it is not difficult to live in Tianjin without knowing the local language, however, basic knowledge is recommended and helpful.
Many places have English services, such as hotels, banks, telephone companies, some restaurants, etc.
What are good things to remember in order to avoid offending the other residents of this city?
Avoid saying the number "two hundred and fifty" (250) in Mandarin to the local residents. It is taken as an offensive phrase.
How might the local weather affect my daily life?
Tianjin is very close to Beijing, so the weather will be very similar. The weather changes with the changing of the seasons every year. Winters can be pretty cold. Summers can be really hot, with temperatures hitting 40 degrees Celsius.
Spring and autumn are usually the most pleasant seasons of the year.
Is there anything else I should know about the overall character of your city or its people?
People in Tianjin are very warm and friendly.
With our international network of almost 200 partners around the world, we are able to offer international moving services to almost anywhere in the world. Popular destinations from Tianjin are moving from Tianjin to Canada, moving from Tianjin to Australia, moving from Tianjin to Germany, moving from Tianjin to France, moving from Tianjin to Hong Kong, moving from Tianjin to India, moving from Tianjin to Italy, moving from Tianjin to Japan, moving from Tianjin to Malaysia, moving from Tianjin to Taiwan, moving from Tianjin to Singapore, moving from Tianjin to Netherlands, moving from Tianjin to New Zealand, moving from Tianjin to US, moving from Tianjin to England(UK), moving from Tianjin to Thailand.