Domestic Moving from Shanghai to Beijing, Movers from Shanghai to Beijing.
Mr. S and wife are moving back to Beijing from Shanghai. We arranged 4 packers of ours and started the day at 9AM. 
The move finished at 4pm, a very efficient packing and loading job!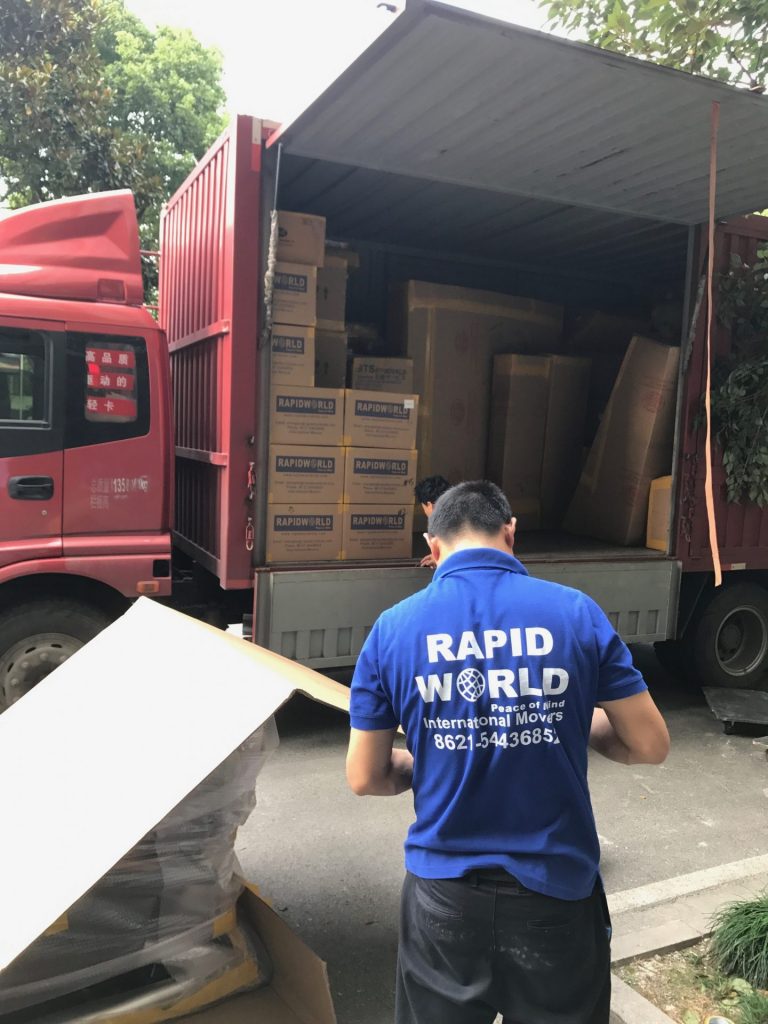 A typical move from Shanghai to Beijing takes as quick as 3 days. We use sole use truck for the domestic transportation for moves with a volume more than 20 cubic meters.
The sole use of a truck for domestic move ensures a real door to door transportation without unnecessary handling. We pack the goods and load them directly to the sole use truck. The sole use truck will drive the goods to the destination delivery site in other cities directly. This could make the trans-China moves operational simple and safe as intra-city local moves. If we do shared truck, the goods will have to be off-loaded in a warehouse waiting for other goods to share. When the truck arrives in destination city, the goods will have to be off-loaded again so that we can separate the goods of different owners. Sole use truck saves two times of handling which greatly reduces the chances of damage.
Interested in getting a quote from us for your upcoming move? Submit a quote request, email us or call us at 86-21-5443-6852, and we will get back to you shortly.