Moving from China to Thailand? How to Ship Furniture & Personal Effects to Thailand?

RWR International Movers China: FAQs about Moving to Thailand

Thailand is one of the hottest countries for expats to explore in Asia. The economy there is also getting more and more dynamic. Moving from China to Thailand, this traffic is therefore getting busier than before. As a leading international moving company in China, we have gathered vast experience for moving household goods from China to Thailand. If you are also looking to move to Thailand, and want to ship your personal belongings there, RapidWorld is a qualified and trustworthy company for you.

Take a look at some FAQs below to get some basic ideas about moving to Thailand.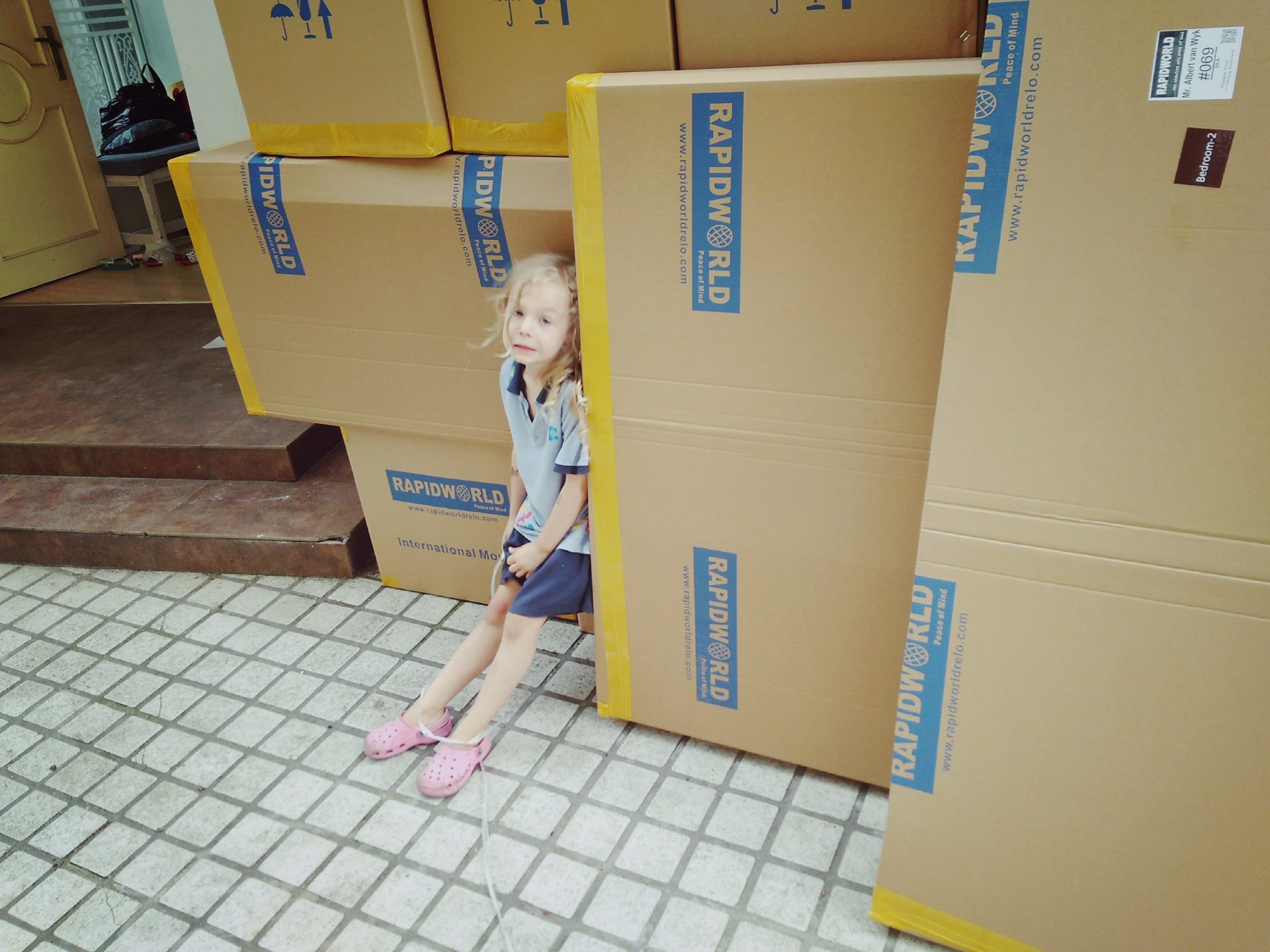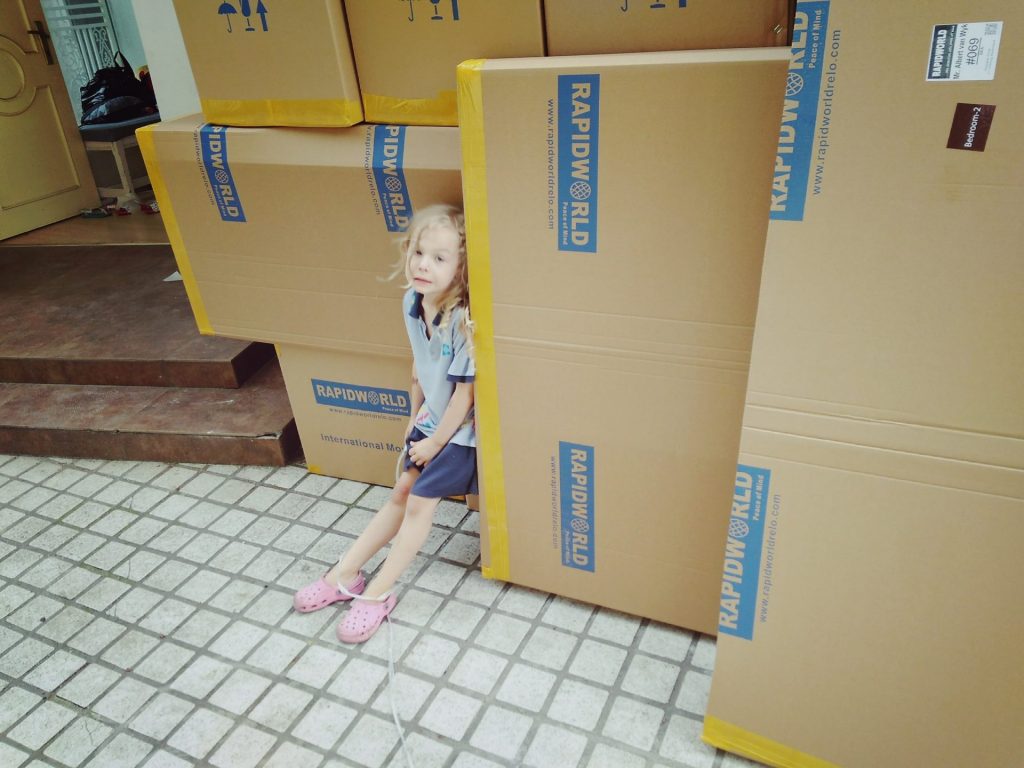 1. How would my goods arrive in Thailand?
We normally do sea shipping as it is fast, save and cost effective. Although Thailand is close to south-west part of China, land transportation is very expensive and customs system is not very mature for used household goods shipping. Providing you have all paperwork for customs in place, total transit time from door to door is approx 4-6 weeks (depending on your location in China and Thailand).
2. What kind of services do you provide?Door to Door Services include: packing in origin country including packing for loose items \customs clearance for export from origin country \container associated costs \ocean freight from port of origin to port of Thailand \Thailand customs clearance \pick up the container from customs warehouse and delivery to your residence in Thailand.
Please understand that the first port of entry is usually Bangkok, no matter where you are moving to in Thailand. For example, if you are moving to Phuket, your goods would arrive in Bangkok first, clear customs there and then the goods would be re-loaded into a truck for delivering to Phuket. This is because only customs in Bangkok can clear customs for used household goods shipment.
There is another thing worth mentioning if you are moving to somewhere far from Bangkok. Since Thai customs require passport in original for as long as one week for clearance, you would have to mail your passport to Bangkok or personally travel to Bangkok to hand in your documents. This could be a problem if you have business travels planned. 3. How much import duties would the Thail customs levy?Unfortunately, almost all shipments are somehow dutiable. If you have one year work permit and residence permit, you can avoid paying import duties for majority of the goods. However, some electronics /electric items are still dutiable if you have more than one of them. For example, if you ship three TV's, first one of which could be imported duty free. The other two would be dutiable. If you don't have work permit, please be prepared to pay approx USD 500-1000 import duties for one 20ft container worth of goods and USD 1500-2000 for import duties for importing one 40ft container worth of goods. 4. Would my belongings be damaged during the transportation? Would you compensate for the damage?Moving is a fragile business. Despite of our utmost endeavor of protecting the goods, there are still chances that damage could happen during the customs inspection and transportation. We would not be held responsible for these damages because it is out of our control. We however offer a full risk insurance program at additional costs. 5. What are the prohibited items?
Appliances & Electronics – only ONE of each item is allowed entry to qualify for duty exemption
New furniture & household goods require receipts, are subject to duty, wooden furniture is taxed 28-40 % of CIF value
Inheritance is dutiable unless Thai citizen satisfies Government residence requirement
Wedding trousseaux are dutiable per the appropriate tariffs
Works of Art, carpets, jewelry, coins & precious metal objects do not require additional
documentation if included in household effects
Antiques do not require additional documentation: it is suggested to specify any on the import documentation & have photos of each to facilitate the export later. Some Asian antiques especially religious artifacts require approval from the Thai Government Fine Arts Department prior to re-exportation whether part of original HHG or purchased during stay in Thailand
Alcohol – requires an Import License and Wine requires an Import Permit, duty is 315% for either
Tobacco and food stuffs require special permits prior to exportation, subject to duty of 72%
Plants – require a Health Certificate; several plants, fruits and their products are prohibited from many countries. Please consult with the Consulate or other authority prior to consigning
All toys, sporting goods, office equipment & documents, luxury items such as chinaware and silverware are subject to duty
Narcotics/illegal drugs of any kind unless proof of medical prescription is provided. Penalties are severe. Importation of heroine may result in life imprisonment or the death penalty.
Pornography and subversive material
Firearms, explosives, ammunitions, weapons & short-wave radios
6. What kind of paperwork do I need to prepare for the move?
Passport – original
Visa – Residence or non-Immigrant Visa, valid for one year minimum
Work Permit – one year minimum
Permission for Thai Police department for owner to establish residence
We hope the above article is of your interests and is of help. If you are moving to Australia or anywhere else,Submit a quote request, email us or call us at 86-21-5443-6852, and we will get back to you shortly.