FAQs for Moving to Australia | RapidWorld Relocations Guangzhou.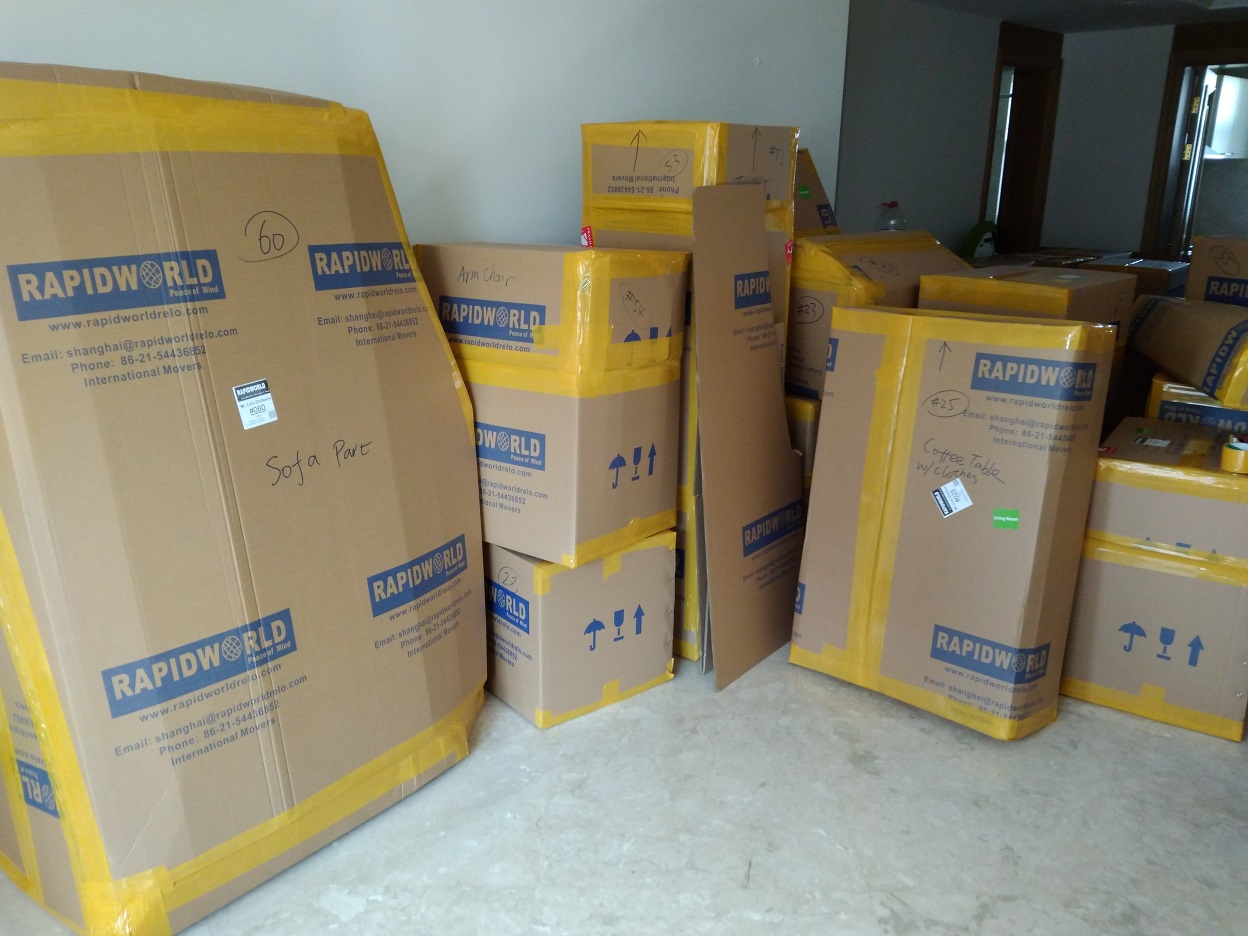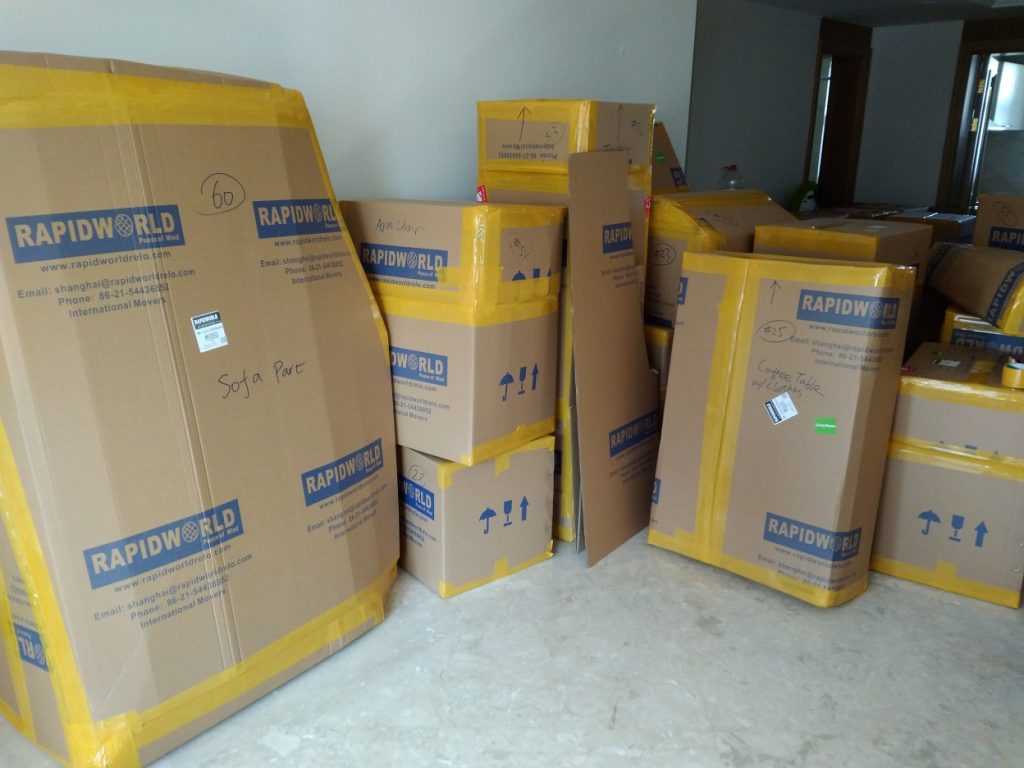 1. Can we take wooden furniture? Do they need to be fumigated?

Wooden furniture can be shipped to Australia. They don't need to be fumigated before shipping because they are subject to Australian customs and quarantine inspection anyway. If the customs think the wooden furniture contains worm, termite or risks of any kind, they would either destroy and dispose the furniture in a proper way or perform a fumigation or other kinds of necessary treatment before release of such goods. Either way, there is an additional cost of AUD 300-1,000. You don't need to panic about this, but do check everything before shipping and clean them, especially clean those outdoor belongings such as bicycles, boots & shoes, furniture, camping equipment, garden furniture, outdoor decorations, etc.

2. What kind of services do you provide?
Door to Door Services include: packing in origin country including packing for loose items \customs clearance for export from origin country \container associated costs \ocean freight from port of origin to port of Australia \Australian customs & quarantine inspection fee \pick up the container from customs warehouse and delivery to your residence in Australia.
3. How much import duties would the Australian customs levy?
As a new immigrant, you are eligible for one time duty free for importing personal used household goods and personal effects from your original country. Foreign expats working in Australia with valid work visa and Australian citizen who has been working & living overseas for more than 12 months can also enjoy duty free import for one time. However, items such as alcohol products & tobacco products are subject to import duties anyway. Also, new items (purchased within 12 months before import) maybe dutiable at customs officials' discretion.

4. How long will it take before I can receive the goods? Can they be shipped via airlines?
Door to door shipping from most of the cities in China to Australia takes approx. 5-7 weeks. 1-2 weeks for domestic transportation within China, customs clearance in China and container booking, 2.5 weeks for shipping transit on the ocean and 2.5 weeks for Australian customs and quarantine inspection. Due to cost reasons, air shipment is not suggested unless you have only several boxes of personal effects. The air shipment may take also 2-4 weeks depending on the size.
5. Would my belongings be damaged during the transportation? Would you compensate for the damage?Moving is a fragile business. Despite of our utmost endeavor of protecting the goods, there are still chances that damage could happen during the customs inspection and transportation. We would not be held responsible for these damages because it is out of our control. We however offer a full risk insurance program at additional costs.
6. What are the prohibited items?
• Birds, feathers and poultry products
• Cereal seeds, dried beans and peas
• Dairy products (except products from New Zealand and baby foods not exceeding 1 kg)
• Eggs and products containing eggs
• Fresh fruit and vegetables
• Honey and bee products (for example, royal jelly)
• Live plants, animals and insects• Meat and meat products (fresh or dried) including canned pork
• Salmon and trout (fresh or dried)• Soil and sand
• Straw and hay packing/stuffing and straw ornaments
• Drugs of any kind including DHEA's, narcotics, hallucinogens, amphetamines, barbiturates, tranquillizers and steroids.
• Pine cones, mainly found on Christmas decorations.
• Customs advise that conch shells are a prohibited item and will be seized. To clarify, Customs seize only large ones with the pink color inside going right through to the middle.
• There are smaller ones that look alike but are not the real conch shells and they are not prohibited.
• Weapons including firearms or parts, ammunition, replica firearms, spring bladed knives, daggers, knuckle dusters, swords and martial arts equipment. Please note: Some weapons may be allowed into Australia. All guns/rifles (including air rifles) will be seized by Customs for ballistic testing. They will only be released to the client on presentation of an Australian shooters license, providing the seized gun complies with Australian Customs Laws.
• Exposed cinematographic (movie) film or videotape depicting death or pornographic material involving children or animals.
• Medicines (whether prescribed by a medical practitioner or not) including herbal.
7. What kind of paperwork do I need to prepare for the move?
-Passport copy of whole family (only shipper's passport copy for some states)
-Australian customs form (click to download)
-Australian visa if you are not a returning citizen
-Import Permit for motor vehicles
We hope the above article is of your interests and is of help. If you are moving to Australia or anywhere else,Submit a quote request, email us or call us at 86-21-5443-6852, and we will get back to you shortly.